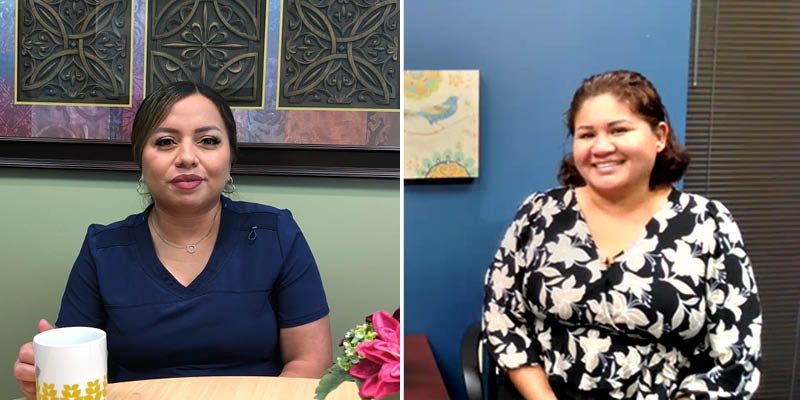 Healthcare workers are the unsung heroines and heroes who care for those who can't always take care of themselves – older adults, people with disabilities, children with special needs, and others.
As the Wage and Hour Division observes National Home Care and Hospice Month and National Family Caregivers Month, we're reaffirming our commitment to protecting healthcare workers' rights year-round. Our Care Workers Initiative is now in its second year after making a big impact over the past 13 months. From Arizona to Florida and from Illinois to Louisiana, our investigations have recovered millions of dollars in back wages for thousands of healthcare workers. One Pennsylvania case alone recovered over $9 million in back wages and liquidated damages for more than 1,700 employees who were misclassified as independent contractors.
America counts on healthcare workers in so many ways, so the Wage and Hour Division wants them to know that they can also count on us. That means we're strengthening our commitment to enforcing their workplace protections, educating employers and workers about the law, and raising public awareness about healthcare workers' rights.
What better way to raise awareness than to share the stories of two healthcare workers who take pride in their work, care deeply about the people they serve, and recently received back wages from our investigations? Meet Karla and Perla, two home health aides from Texas who spoke to us recently about their jobs – what they love about them, as well as the challenges they face.
Providing care for those who need it most is no easy task, but it can be rewarding.
"I like caring for people because they need our help. It's really nice to hear them thank me for helping them," said Karla.
Working in healthcare, like many occupations, requires inner strength, patience, and a solid work ethic.
"I've got to be strong. Sometimes my clients wake up in pain and I must stay positive while they're going through a difficult time. I have to be very patient and always show them respect," said Perla.
Healthcare workers like Karla and Perla are working in nearly every community across the country. And like Karla and Perla, the vast majority of them are women. In fact, according to the Bureau of Labor Statistics, 87% of the 570,000 home health aides in the U.S. in 2021 were women. Not only that, but disproportionate numbers of these workers come from underserved groups – 32% are African American, 8.9% are Asian American, and 25.9% are Hispanic or Latino. With numbers like these, it's imperative that the Wage and Hour Division stays focused on protecting healthcare workers' rights to advance equity nationwide.
Learn more about how we're protecting healthcare workers and other essential workers.
Betty Campbell is the Southwest regional administrator for the Department of Labor's Wage and Hour Division. Follow the division on Twitter at @WHD_DOL.