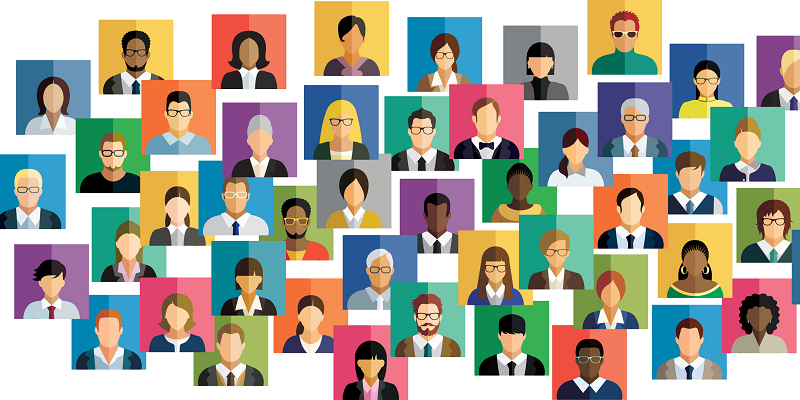 The Biden-Harris administration has made unprecedented levels of investment in American infrastructure through the Bipartisan Infrastructure Law, and the CHIPS and Science Act. As the U.S. Department of Labor works with other federal agencies to implement these investments, we have a unique opportunity and responsibility to achieve the equity outcomes the administration outlined in Executive Order 13985, "Advancing Racial Equity and Support for Underserved Communities Through the Federal Government."  
To do so, we must build and strengthen state, tribal, local and territory partnerships to deliver the bold equity impacts outlined in the executive order. Through the Good Jobs Initiative that we lead, agencies across the federal government are forging partnerships to ensure federal dollars are invested in the creation of good-paying jobs that will, as the president has said, "build our economy from the bottom up and the middle out."  
A Blueprint In Partnerships: Advancing Equity in Oregon Construction Projects 
To address racial and gender equity challenges in the construction industry, the City of Portland,  Multnomah County, and the regional government for the Portland metropolitan area (known as Metro) created a Regional Workforce Equity Agreement – one of the first multi-jurisdictional workforce agreements in the country.  
Early in the partnership, Metro and the City of Portland jointly funded a comprehensive regional workforce study to build a shared understanding of opportunities and challenges facing women and people of color. With data from the study in hand, the partnership grew to include 16 agencies. This Public Owner Workgroup created an equity advisory table that included workforce development partners, pre-apprenticeship programs and minority contractors' associations to advise public partners on key deliverables, such as encouraging equitable work hours at job sites by women, people of color and apprentices in a Construction Careers Pathway Regional Framework. Including these partners in the process ensured early buy-in and mutual accountability to an agreement that promised to advance racial and gender equity in the construction industry in the region. The agreement outlines specific diversity targets for work hours at every job site for women, BIPOC and apprentices.  
Metro aims to make all capital projects of more than $5 million subject to terms of the equity agreement and is offering support to any jurisdiction interested in adopting the agreement, in order to create a more uniform and sustainable approach to equitable workforce development.  
Cultivating the Demand for a Diverse Workforce 
Creating the demand for diverse workers is a key element of increasing equity. This means developing a partnership  where the project owner makes improvements to equity a principal objective.  Successful programs and projects, such as the Construction Career Pathways framework mentioned above, use Project Labor Agreements to set objectives around equity. These agreements include access and opportunity committees, where data on diversity are shared and analyzed.  
In 2023, the Labor Department's Office of Federal Contract Compliance will launch the Mega Construction Project Program to foster equal opportunity in the construction trades workforces of contractors and subcontractors on large, federally funded construction projects, with partnerships as a key element. From the earliest stages of a designated "megaproject" – even before a contractor is selected or ground is broken – OFCCP will regularly engage a wide range of stakeholders in the community to remove hiring barriers and promote consideration of a diverse pool of qualified workers for jobs in the trades. Through this intensive, "front-end" approach that fosters public-private collaboration, we can achieve greater contractor compliance with equal opportunity requirements and increase the representation of qualified workers from underrepresented groups. The Department of Transportation is collaborating with OFCCP to require funding recipients of certain Bipartisan Infrastructure Law programs, if selected, to participate in the Mega Construction Project Program. 
Bridging the Partnership Gaps 
Just as federal agencies have worked to align efforts and set quality workplace standards, other public/private partners can contribute by building or strengthening partnerships at the state, tribal, local and territory levels. We recommend that partners consider:  
Using convening power to bring together traditional and nontraditional partners to achieve both infrastructure outcomes and equity impacts. 

Increasing capacity and staffing of community-based organizations to provide technical assistance on equity best practices to employers, unions and public sector project owners, and to actively participate in forming Project Labor Agreements, Community Worker Agreements and Community Benefits Agreements. 

Collaborating on a data plan that includes identifying key job quality and workforce measures, setting goals or targets, tracking and reporting outcomes, and applying insights to improve project outcomes. 

Investing in workforce studies and inclusive planning processes that center those with lived experiences in these industries. 
Increasing funding for wraparound supports for pre-apprenticeships and apprenticeships, including child care with hours outside of a standard workday.  
 
Authors: This blog series was a collaborative effort by the Good Jobs Initiative, Women's Bureau, and the Office of Federal Contracting Compliance Programs.  A special thanks to the Office of Disability Employment Policy, the Employment and Training Administration, and the Veterans' Employment and Training Service. 
---
Editor's note: This blog post is part of a series on the Good Jobs Initiative. Read the other posts here: 
This document contains links to information created and maintained by other public and private organizations. Please be aware that the U.S. Dept. of Labor does not control or guarantee the accuracy, relevance, timeliness, or completeness of this outside information. Further, the inclusion of links to particular items is not intended to reflect their importance, nor is it intended to endorse any views expressed or products or services offered by the author of the reference or the organization operating the site on which the reference is maintained.