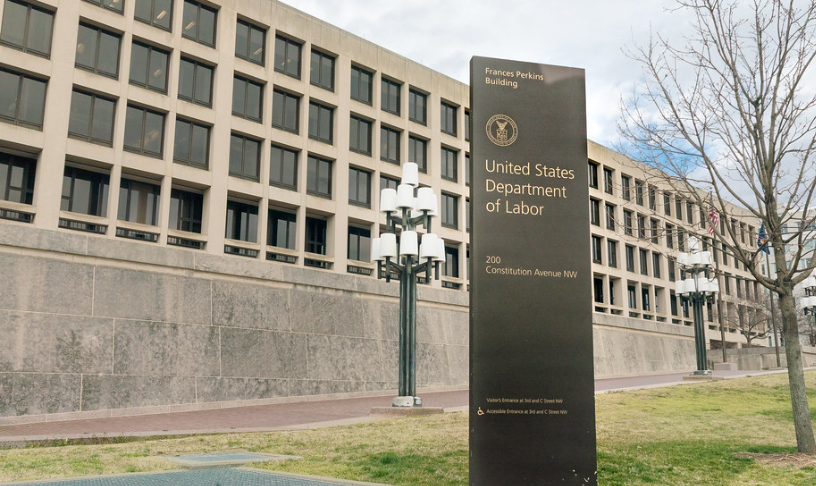 Working to increase job quality is central to the U.S. Department of Labor's mission, and we have long focused on administering and leveraging federal dollars to create good jobs. For example, the department's Employment Training Administration, Women's Bureau and Veterans' Employment and Training Service all operate grant programs that fund projects supporting equitable workforce development pathways into good jobs. The Wage and Hour Division, Occupational Safety and Health Administration and Office of Federal Contract Compliance Programs enforce laws that ensure workers receive wages they have earned, ensure safe and healthy workplaces, protect and advance equal employment opportunity, and assist employers in meeting their legal obligations. The Office of Disability Employment Policy promotes policies that support the success of workers with disabilities.  
With Secretary Marty Walsh's announcement of the Good Jobs Initiative, we're doubling down on our commitment to advance job quality and to support a whole-of-government approach to creating good jobs.  
Drawing on the expertise of all the department's sub-agencies, the Good Jobs Initiative meets the needs of federal agency partners looking for assistance as they work to use federal investments to drive better job quality outcomes and promote equal opportunity for all workers to achieve economic security.  
This is especially true following the passage of the Bipartisan Infrastructure Law, which is increasing government-wide demand for our expertise on embedding job quality and equitable workforce development strategies into critical infrastructure. Federal agencies implementing the law are tasked with not only rebuilding "America's roads, bridges, and rails" but also with "driving the creation of good paying union jobs and growing the economy sustainably and equitably for decades to come."
Reflecting on our work through the Good Jobs Initiative and our long experience creating equitable access to good jobs, we are sharing four key insights in a series of blog posts: 
Follow the links above to explore each topic, and visit our Good Jobs Initiative webpage for more information and resources.  
This blog series was a collaborative effort by the Good Jobs Initiative, Women's Bureau, and the Office of Federal Contracting Compliance Programs.  A special thanks to the Office of Disability Employment Policy, the Employment and Training Administration, and the Veterans' Employment and Training Service. 
---
Editor's note: This blog post is part of a series on the Good Jobs Initiative. Read the other posts here: 
This document contains links to information created and maintained by other public and private organizations. Please be aware that the U.S. Dept. of Labor does not control or guarantee the accuracy, relevance, timeliness, or completeness of this outside information. Further, the inclusion of links to particular items is not intended to reflect their importance, nor is it intended to endorse any views expressed or products or services offered by the author of the reference or the organization operating the site on which the reference is maintained.