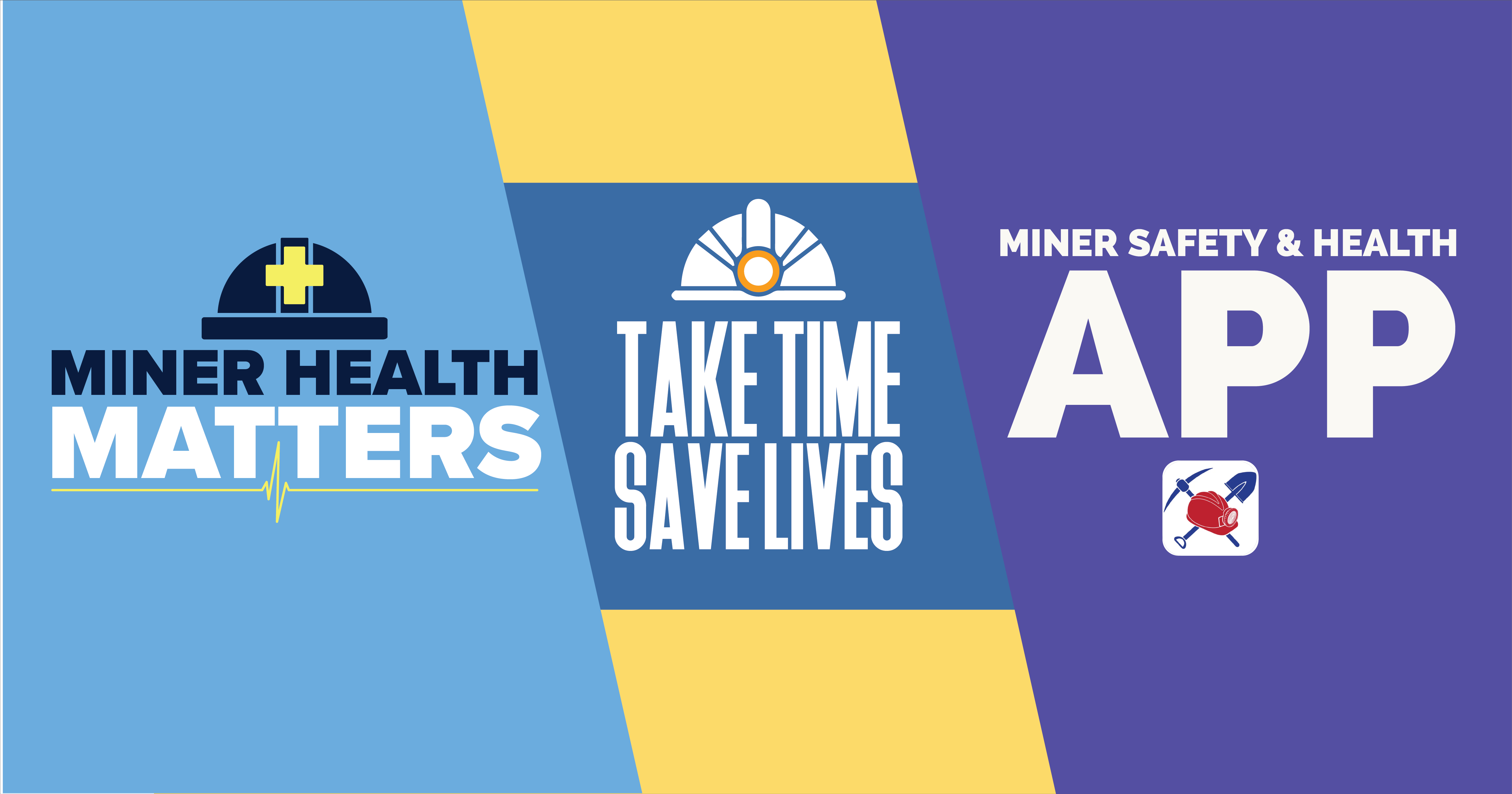 While we're well into the new year, I will not forget those miners we lost in 2022. Each fatality is felt deeply across the Mine Safety and Health Administration. It also reminds us of our core mission: to ensure that miners go home safe and healthy at the end of each shift. We made some progress this year in our efforts to help miners and mine operators prevent accidents and fatalities, particularly in powered haulage, but everyone in the mining industry must remain focused and committed to doing their part to protect miners' safety and health.
MSHA leaned forward last year in using our existing powers and launching new initiatives to keep miners safe and healthy. On the enforcement side, MSHA issued a Pattern of Violations notice to a mine operator for persistent serious health and safety violations, the first time in eight years that such a notice had been issued. We intend to continue using all our available resources – including enforcement, compliance assistance, and outreach and education.
Last year, we also launched several initiatives to fulfill our mission. 
MSHA launched a safety campaign to help educate miners and mine operators and to direct them toward MSHA resources. Take Time, Save Lives includes safety information such as reminders about the importance of proper training and attention to tasks. Topics covered include roof and rib safety, seat belt usage, powered haulage best practices, pillar collapse and fire suppression guidance. 
We launched our "Miner Health Matters" campaign to raise the visibility of MSHA health initiatives. While MSHA works toward a new silica rule, we developed a silica enforcement initiative focused on sampling, compliance assistance and miners' rights to better protect workers. We also implemented a new effort to educate and assist coal miners in exercising their rights under Title 30 Code of Federal Regulations, Part 90, to work in a less dusty and healthier section of the mine.;
Our Miner Outreach Vaccination Program administered more than 600 vaccinations and distributed more than 2,500 COVID test kits and over 3,000 masks to the mining industry and mining communities in 15 cities across seven states. 
MSHA launched a new miner app to get health and safety information directly into miners' hands. The app already has over 12,000 downloads and is available for free. It can be found by clicking Android or iPhone and can also be found at the respective app stores by searching for "Miner Safety & Health." A Spanish language version is also available.
The new MSHA website provides easier navigation and makes MSHA tools and resources more accessible. Spanish translation is ongoing and will no longer rely on automatic translation tools that are not as accurate.
MSHA is expanding our inspector workforce. We launched an apprenticeship program to hire new inspectors, creating opportunities for a more diverse workforce that represents miners and mining communities 
Follow our new page for the latest updates and resources at facebook.com/MineSafetyAndHealth. 
There is much more work ahead in 2023. One of MSHA's top priorities is publishing a proposed silica rule to better protect all miners from exposure to respirable crystalline silica and to update the existing respiratory protection standards. We will also continue to use all of our tools to work with labor, mine operators, grantees, and others in the mining industry to prevent accidents and promote greater awareness about miner safety. We are also broadening our capacity to reach miners and mining communities through in-person and online communities. 
Chris Williamson is the assistant secretary for mine safety and health in the Department of Labor's Mine Safety and Health Administration. 
Así estamos protegiendo a los mineros – en 2023 y en adelante
Por: Chris Williamson - Enero 31, 2023
Aunque estemos bien entrados en el nuevo año, no olvidaré a los mineros que perdimos en 2022. Cada muerte se siente profundamente en todos los que hacemos parte de la Administración de Seguridad y Salud Minera. También nos hacen tener muy presente nuestra misión fundamental: garantizar que los mineros regresen a casa sanos y salvos al final de cada turno.
Este año hemos logrado avances en nuestros esfuerzos para ayudar a mineros y operadores de minas a prevenir accidentes y muertes, particularmente relacionados con equipos y sistemas de transporte motorizado, pero todos y cada uno en la industria minera deben mantenerse enfocados y comprometidos en hacer lo que les corresponde para proteger la seguridad y la salud de los mineros.
MSHA avanzó el pasado año en la utilización de nuestras facultades jurisdiccionales y lanzando nuevas iniciativas para mantener a los mineros sanos y salvos. Respecto a las acciones de cumplimiento, MSHA emitió a un operador minero una Notificación de Patrón de Violaciones por violaciones graves y persistentes a la seguridad y salud, siendo esta la primera vez en ocho años que cursamos una notificación de este tipo. Tenemos la intención de continuar utilizando todos nuestros recursos, incluidas acciones para el cumplimiento, asistencia para el acatamiento a la ley, así como actividades divulgativas y formativas.
El año pasado también lanzamos varias iniciativas para desarrollar nuestra misión:
MSHA lanzó una campaña de seguridad para ayudar a instruir a mineros y operadores de minas, orientándolos hacia los recursos de MSHA. "Toma Tiempo, Salva Vidas" incluye información sobre seguridad con recordatorios sobre la importancia de una adecuada capacitación y atención a las labores. Temas cubiertos incluyen seguridad de techos, pilares laterales y muros de entrada, uso de cinturón de seguridad, mejores prácticas de transporte motorizado, derrumbe de pilares y orientación para extinción de incendios.
Lanzamos nuestra campaña "La Salud del Minero Importa" para aumentar la visibilidad de las iniciativas de MSHA. Mientras la agencia trabaja para lograr una nueva regla sobre la sílice, ya hemos desarrollado una iniciativa de aplicación de la sílice centrada en muestreo, asistencia al cumplimiento y derechos de protección de los mineros. También hemos realizado un nuevo esfuerzo para instruir y ayudar a los mineros del carbón a ejercer sus derechos bajo el Título 30 del Código de Regulaciones Federales, Parte 90, para un trabajo menos polvoriento y más saludable en la mina.
Nuestro Programa de Vacunación para Mineros gestionó más de 600 vacunaciones y distribuyó más de 2,500 pruebas de COVID y más de 3,000 máscaras a la industria y comunidades mineras en 15 ciudades de siete estados.
MSHA lanzó una nueva aplicación para mineros que pone directamente en sus manos información sobre salud y seguridad. La aplicación ya tiene más de 12.000 descargas y está disponible de forma gratuita. Está disponible para dispositivos Android o iPhone  y también se puede encontrar en los sitios de apps buscando "Miner Safety & Health". También hay una versión en español.
La nueva página de MSHA in Internet facilita una mejor navegación y hace que las herramientas y recursos de MSHA sean más accesibles. Estamos trabajando en su traducción al español por lo que ya no se tendrá que depender de herramientas de traducción automática, que no son tan precisas.
MSHA está ampliando su red de inspectores. Hemos iniciado un programa de aprendizaje para contratar nuevos inspectores, fomentando así oportunidades para una fuerza laboral más diversa y representativa de los mineros y sus comunidades.
Siga nuestra nueva página en Facebook para tener las últimas actualizaciones y recursos en facebook.com/MineSafetyAndHealth.
Hay mucho más trabajo por delante en 2023. Una de las principales prioridades de MSHA es publicar una propuesta de regulación sobre la sílice para proteger mejor a todos los mineros de la exposición a la sílice cristalina respirable y para actualizar los estándares existentes sobre protección respiratoria. También continuaremos utilizando todas nuestras herramientas para trabajar con sindicatos, operadores de minas, receptores de fondos y otros en la industria minera al objeto de prevenir accidentes y promover una mayor conciencia sobre la seguridad minera. También estamos ampliando nuestra capacidad para llegar a los mineros y las comunidades mineras por medio de acciones presenciales y en línea.
Chris Williamson en el secretario de trabajo adjunto de seguridad y salud en minas en la Administración de Seguridad y Salud Minera del departamento de Trabajo de EE.UU.