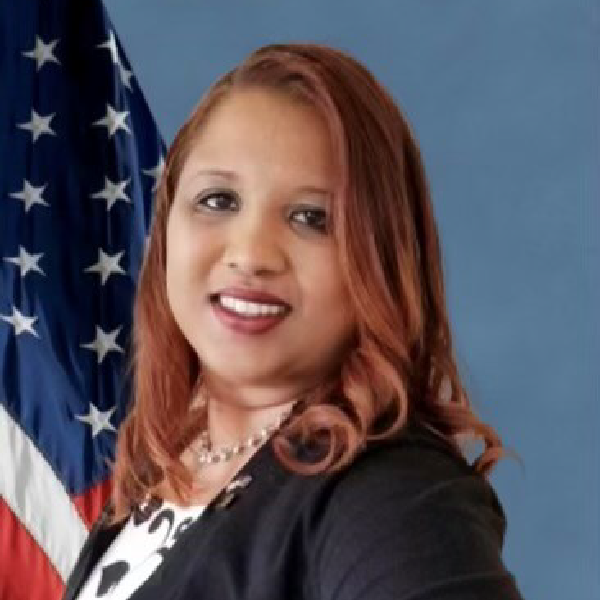 Every February, I, along with many others across the nation, commemorate Black History Month and celebrate an important aspect of my diverse cultural heritage. Like most Americans, I'm the sum of many parts, an amalgam of intersecting identities. I am Black, a woman and a proud disabled veteran, to name a few. The intersectionality of my heritage and lived experiences is unique to me and makes me who I am.  
This Black History Month, I have been thinking a lot about intersectionality and the many Black Americans who not only made their mark on American history, but also advanced progress for other historically marginalized groups, including people with disabilities.  
One example is First Sergeant Delphine Metcalf-Foster, United States Army (Ret.), who in 2017 was elected as the first Black woman National Commander of the Disabled American Veterans (DAV), just one of her many achievements. 1st Sgt. Metcalf-Foster was injured in 1991 while serving in Saudi Arabia during Desert Storm/Desert Shield, and her lived experience as a disabled veteran was central to her success leading DAV. Her perspective as a Black woman certainly also benefitted the organization in better understanding and meeting the needs of its diverse stakeholders.   
Of course, 1st Sgt. Metcalf-Foster is one of many Black disabled veterans who have fought for our freedom and contributed to American history. Her example serves as a reminder that I, too, can make a positive difference in our great nation. Each day I take inspiration from her, and those advocates who came before me, as I go about my daily work at the department's Office of Disability Employment Policy (ODEP). I am proud to be part of a dedicated team committed to improving workforce equity and inclusion for people with disabilities from all backgrounds who have traditionally faced barriers to employment. 
While I'm relatively new to ODEP, this goal of increasing equity and inclusion has been the common thread connecting my civilian career. Previously I worked in both the department's Veterans' Employment and Training Service and Women's Bureau. Although each of these three agencies serves different populations, all play a key role in the department's overarching goal to build a better, stronger, more equitable and inclusive workforce for all Americans. 
As someone with intersecting identities across race and other unique and differentiating factors, I'm honored to do my part and deliver on this goal, every month. 
Roxann Griffith is a senior policy advisor in the department's Office of Disability Employment Policy.