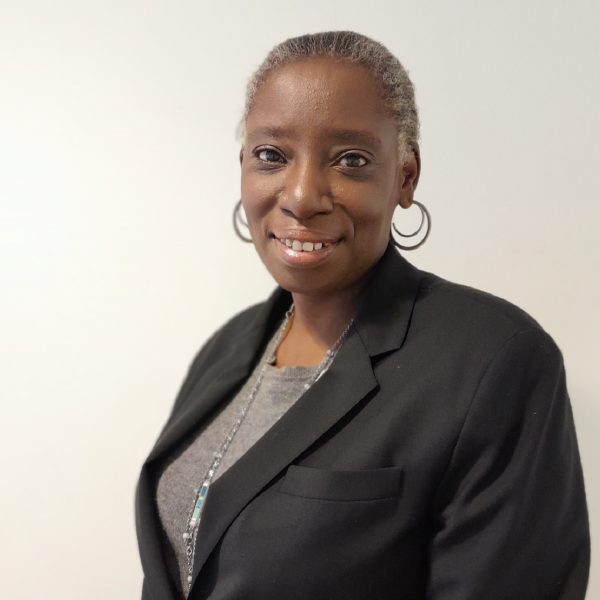 Carla Gibson moved to Philadelphia in 2022 for a teaching job, and found herself in an unexpected and troubling situation. When her housing fell through a few months before the job she had lined up was due to start, she suddenly did not have a place to call home. 
Inspired by her stepfather's military service, Gibson had answered  the call to serve her country as a Marine after graduating from high school. After completing four years of service, she used her Montgomery G.I. Bill benefits to get a bachelor's degree in criminal justice from the University of North Carolina.
Her transition to Philadelphia in January 2022 was supposed to start a new journey. However, when her housing fell through, she began to run out of options. Looking for help, she turned to the Women Veteran Center, a grantee of our Homeless Veterans Reintegration Program (HVRP) , and met with an HVRP program manager who determined that she was housing insecure.
HVRP's level of support exceeded her expectations. They recommended that she use their employment assistance program since job security was essential to securing housing. She attended a resume writing workshop that taught her the keywords to use in her resume to reflect her experience, and the workshop also helped her balance her writing style.  
The HVRP program manager knew that the Home Port Alliance, Battleship New Jersey Museum & Memorial, a 2021 HIRE Vets Medallion Recipient, was in desperate need of tour guides for the upcoming holiday season. The program manager asked Gibson if she was interested in working on a "battleship" and told her about their connection to the museum. Gibson accepted a job making $14.50 per hour and now works as a tour guide a few days a month in addition to teaching full-time.
Gibson is thankful that she reached out to the Women Veteran Center and discovered the HVRP resources to apply for a job and find an apartment. Her message to every veteran is, "do not wait for things to get worse; seek assistance. Being educated on something you do not know can never hurt, so go learn what you do not know."  
If you are interested in applying for funding through HVRP, visit dol.gov/agencies/vets/programs/hvrp for information on when the competitive grant program opens.
If you are interested in finding out about local HVRP grantees, visit nvtac.org/
Geatleen Charles-Talbot, an Army veteran, is an investigator with U.S. Department of Labor's Wage and Hour Division and on detail with the Veterans' Employment and Training Service. Follow VETS on Twitter and LinkedIn.