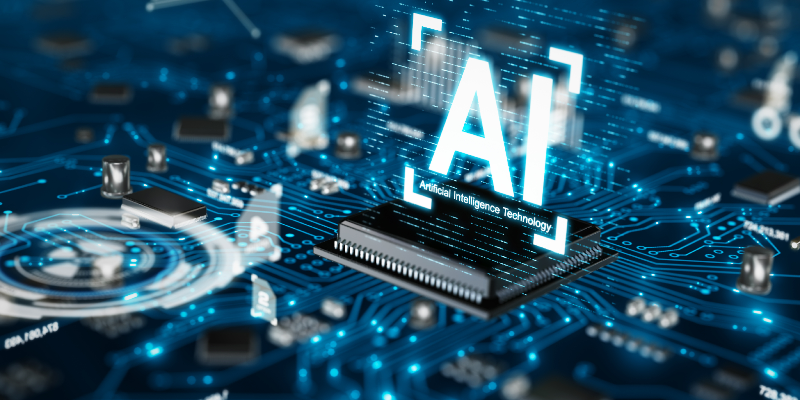 Artificial intelligence (AI) has been a hot topic of discussion lately. The U.S. Department of Labor uses emerging technologies like AI and automation to improve services for America's workforce, including a chatbot to connect people with more than 1,000 state and federal government benefit programs, a mixed-reality application to improve workplace safety and an automated form recognizer that helps ensure timely, accurate Black Lung benefit payments.
We'll be showcasing a few of these innovations and others at Federal Tech Day on May 18, but here's a sneak preview.
Benefits.gov chatbot
Since 2002, the Benefits.gov website has helped over 207 million people determine their potential eligibility for more than 1,000 government-funded benefit and assistance programs. We deployed a Benefits.gov chatbot as a 24/7 self-service tool to bolster customer service and improve work volumes for Labor Department staff. Website users follow the guided prompts and the chatbot provides immediate responses to questions. It also directs users to state or federal agency contact information for their specified benefit. So far, the chatbot has already been used over 50,000 times.
HoloLens
HoloLens is a custom, mixed-reality application used by inspectors in the department's Occupational Safety and Health Administration to visually inspect high-hazard and unsafe areas. Trench collapses are a leading cause of death in the construction industry, and HoloLens's realistic and immersive graphics help inspectors evaluate variables at a trench worksite – like ground conditions, hazards, safety equipment and best practices for mitigating risk – without jeopardizing their own safety. Sophisticated sound design and animation add to the lifelike virtual reality experience. The Director of OSHA's Training Institute, Anthony Towey, also noted that the application is valuable for training purposes; "Whenever you teach somebody something, it's one thing to tell them, it's one thing to show them, and it's another thing to let them do it. We can actually go into a trench and excavation environment that's as close as they're going to get in the field."
Benefit payments
The Black Lung program in the Labor Department's Office of Workers' Compensation Programs processes approximately 20,000 annual benefit review forms that are required to validate accurate benefit payments each year. Previously, claims examiners manually reviewed each form and used multiple applications to fully process them. Now, an innovative cloud-based form recognizer automates approximately 50% of the annual review process and saved department employees 700 work hours last year. It has also increased recordkeeping precision and ensured beneficiaries receive continuous and accurate payments.
Want to learn more about emerging technologies at the Labor Department and across the federal government? Join us in Washington, D.C., for Federal Tech Day. This event is open to all who work in support of federal, state and local government, including government employees and contractors.
Get more details and register at
https://federaltechday2023.vfairs.com
.
Krista Kinnard is OCIO's director of innovation and engineering at the U.S. Department of Labor. Follow OCIO on LinkedIn. Are you interested in joining the OCIO Team? View available positions and apply today!