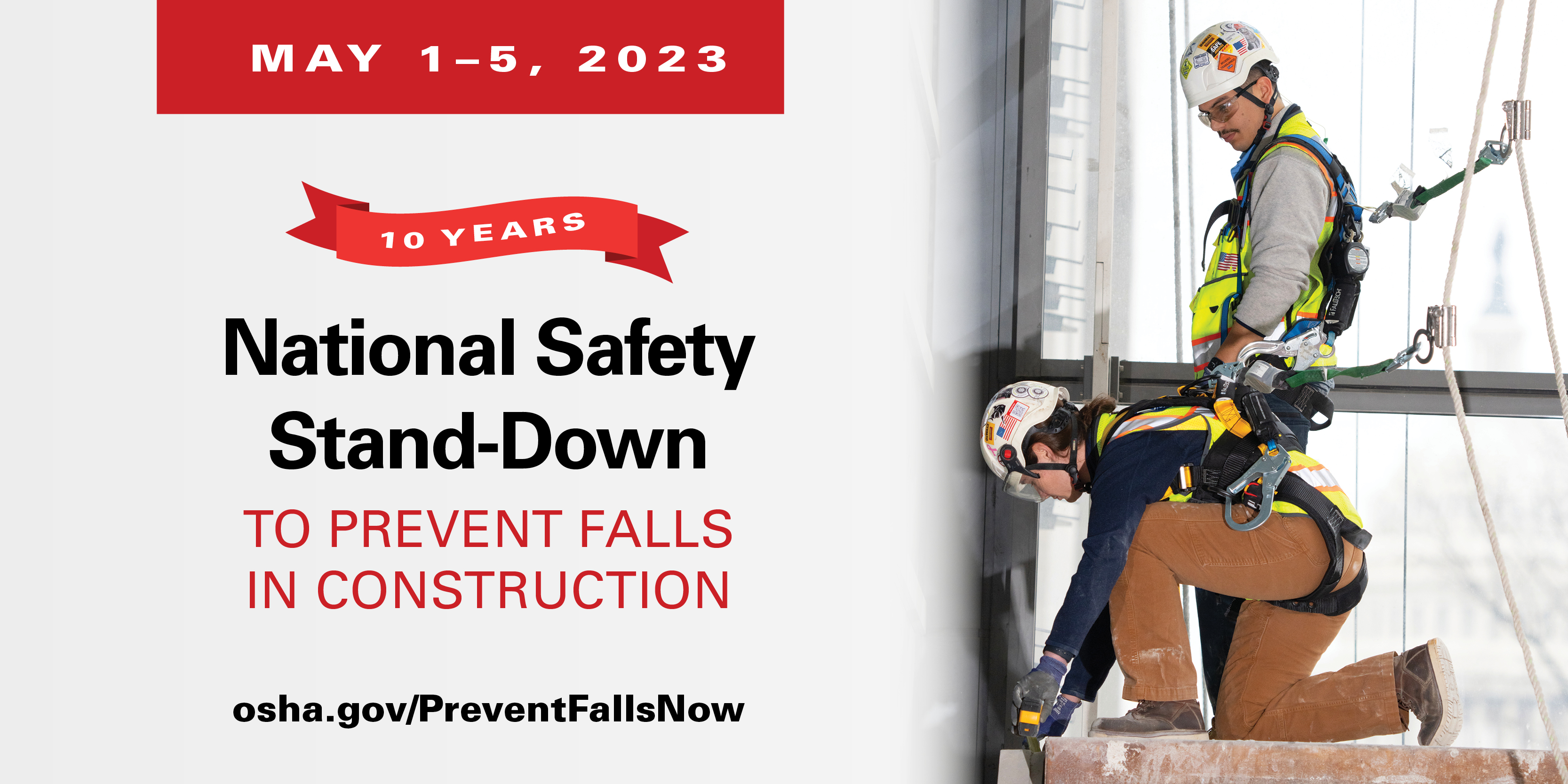 Falls are the leading cause of construction fatalities. In 2021, falls from elevations accounted for about 38% of all construction fatalities. 
The fact is these deaths are preventable. Employers can prevent falls by following these five facts: 
If you're working at 6 feet or more, use fall protection. 

Before starting a job, make a fall prevention plan. 

Provide workers with the right equipment for the job. 

Train everyone to use the equipment safely. 

Inspect your harness, lanyard and anchorage point before each use. 
Focusing on these steps to better protect workers from fall hazards is our goal for our 10th annual Stand Down to Prevent Falls in Construction, May 1-5. We're joining thousands of employers and millions of workers across the country to spread the word about the dangers of construction falls and how to prevent them. We'd love for you to join, too! 
This year's theme for the industry is "Strong Voices, Safe Choices." That is more than a theme or a slogan. We know that worker participation is essential for workers to be and feel safe on their jobs. 
Find planning resources or an event near you at osha.gov/PreventFallsNow, and join the conversation online using #StandDown4Safety.
You can also get resources in English and Spanish to safely work at elevated heights, use proper fall protection systems, and learn more about training and required protections for workers in various construction-related jobs.
Share this lifesaving information to improve worker protections and save lives. 
Damon Bonneau is an OSHA safety and health specialist. Follow OSHA on Twitter and LinkedIn.