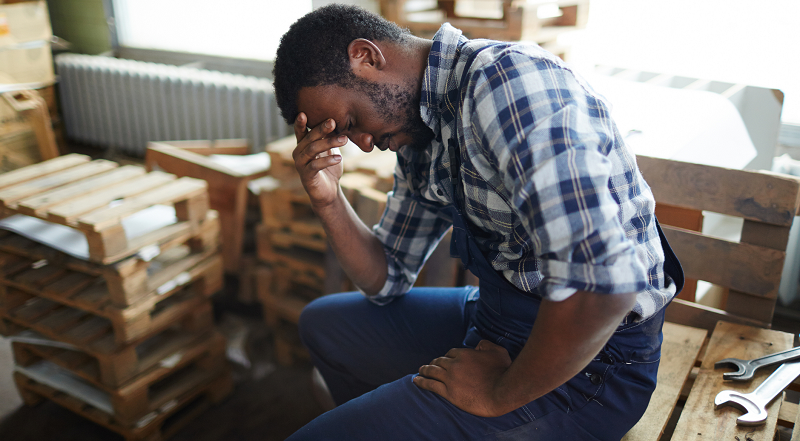 The Occupational Safety and Health Administration's mission is to ensure safe and healthful working conditions for workers. As a regulatory agency, we have historically approached that mission by focusing on physical hazards in workplaces, things you can see and measure. But today's work environment requires a broader approach that includes both traditional occupational safety and health and paying attention to the huge impact of mental health on workers' well-being as well.
Work-related stress is a significant problem in the United States:
83% of workers report suffering from work-related stress.
Work-related stress has been reported to cause 120,000 deaths each year.
For every $1 spent on ordinary mental health concerns, employers see a $4 return in productivity.
We also know that the pandemic has had a significant impact on mental health, with nearly half of Americans surveyed reporting symptoms of an anxiety or depressive disorder in 2021. It is clear from these statistics that it's time to recognize mental health hazards as occupational hazards. To bring about meaningful change, we all will need to work together to protect the mental health of workers.
This is not to say that all stress can be eliminated from workplaces. There will always be stressful parts of work, like the physical demands of a job, challenges with technology or concerns about job security from downsizing due to economic changes.
During Mental Health Awareness Month, we want employers to consider the role that workplace stress may have in their business. OSHA has a workplace stress toolkit for employers with guidance, training, real-world solutions, and outreach materials to help improve employee mental health and well-being.
As part of the Department of Labor's Mental Health at Work Initiative, our agency is bringing more awareness to help employers gain confidence in talking to workers about workplace stress, mental health and substance use. We're also working to help employers dispel myths that might make workers afraid to voice their concerns and talk about workplace stressors or mental health challenges.
And let's be clear about another source of stress for workers: labor violations, like unchecked safety and health hazards that pose a risk to their safety and health. Every worker should feel confident that their employer values their physical safety and health — which means employers need to proactively create safety and health management programs that include input from workers to ensure all workers are trained to do their jobs safely.
Workers deserve the peace of mind knowing that every precaution has been taken to ensure they go home to their families and friends at the end of their shift.
Our vision at OSHA is to see safety and health established as a core value in every workplace in America — a vision that includes mental health, too.
Need help with stress or mental health challenges? Call or text 988 or chat at 988lifeline.org.
Doug Parker is the assistant secretary of labor for occupational safety and health. Follow OSHA on Twitter at @OSHA_DOL and LinkedIn.