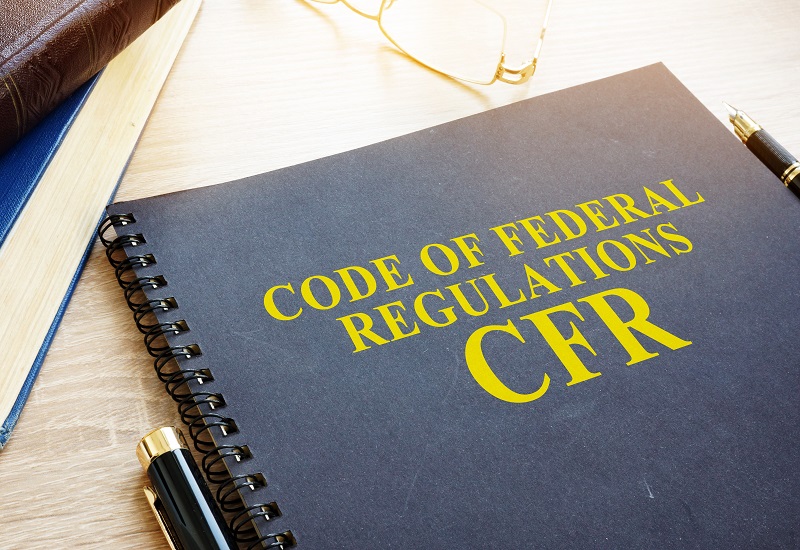 The Department of Labor's Office of Federal Contract Compliance Programs (OFCCP) protects workers by making sure that companies doing business with the federal government meet their obligations to provide equal opportunity to all workers on the basis of race, color, sex, sexual orientation, gender identity, religion, national origin, disability or status as a protected veteran. 

Today we announced a final rule, "Pre-enforcement Notice and Conciliation Procedures," that strengthens our ability to investigate and remedy employment discrimination by modifying a rule from 2020 concerning our procedures. 

OFCCP investigates and remedies discrimination in the workplace, both in response to complaints and through compliance evaluations of federal contractors. During compliance evaluations, we obtain and analyze information about a contractor's hiring, compensation, promotions, and other employment processes to identify potential violations. Through these evaluations, the agency can identify problems such as hiring and pay discrimination, which may often go unaddressed through a complaint process, because workers typically don't know why they weren't selected or what their colleagues are paid. When we identify potential violations during a compliance evaluation, we make contractors aware of potential problems, and provide several opportunities to respond and resolve the matter.  We then require the contractor to adopt practices and procedures to prevent discrimination in the future.

In 2020, OFCCP published a final rule, effective Dec. 10, 2020, "Nondiscrimination Obligations of Federal Contractors and Subcontractors: Procedures to Resolve Potential Employment Discrimination." Once implemented, the rule constrained our broad enforcement discretion and limited our ability to effectively remove barriers to equal employment opportunity.

The new final rule restores flexibility to OFCCP's pre-enforcement and conciliation procedures, promotes efficiency in resolving cases, strengthens enforcement and promotes alignment of the standards of Title VII of the Civil Rights Act of 1964.  

The final rule also promotes transparency and consistency by continuing to require use of the Predetermination Notice and Notice of Violation, with modified procedures that allow the agency to consider the facts and circumstances of each situation and removes the inflexible evidentiary standards for providing employers with notice of discrimination concerns. The rule retains language regarding early resolution, allowing contractors to waive notice procedures and enter directly into a conciliation agreement.

Federal contractors employ approximately 20% of the workforce. This rule will ensure that we can continue to play an important role in supporting a more equitable future for all Federal workers. 

-----

Michele Hodge is the Acting Director of the U.S. Department of Labor's Office of Federal Contract Compliance Programs.