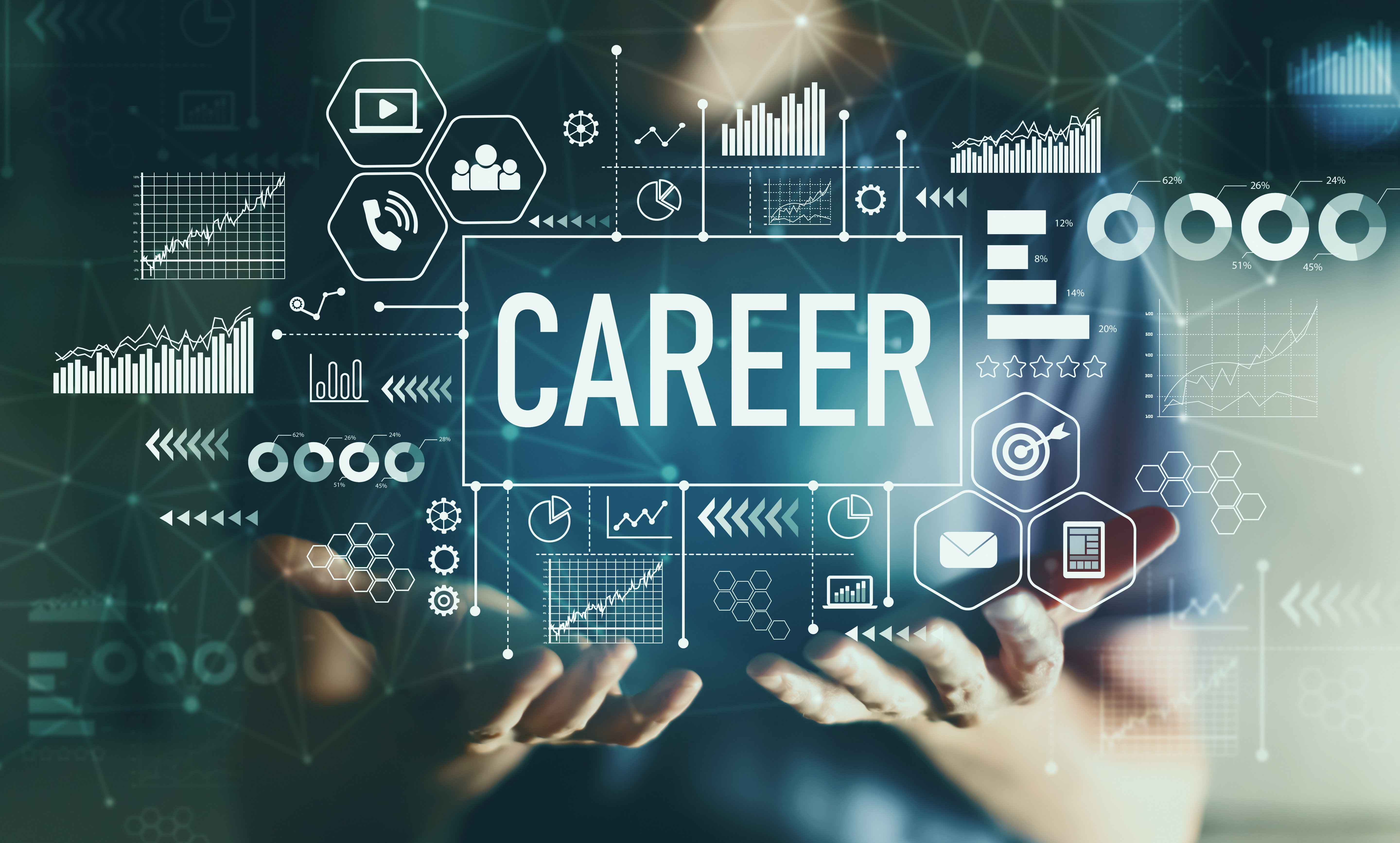 We work in a digital society where most data is stored electronically. This reality leads to an increase in accessible data that also leads to an increase in cyber threats. With this shift, cybersecurity has become one of the fastest-growing industries within the information technology space for federal agencies. The Office of the Chief Information Officer is at the forefront of cybersecurity solutions for the U.S. Department of Labor and is constantly seeking the brightest talent to protect the data of America's workers.
A rapidly growing industry
The cybersecurity field is booming. As of August 2022, there were over 700,000 open roles in cybersecurity in the United States and, according to Bureau of Labor Statistics projections, jobs for information security analysts are expected to grow 32% from 2022 to 2032. It's clear that cyber talent is in demand.
At the Department of Labor, we're focused on promoting good jobs, and most cybersecurity positions meet the criteria for what we consider a good job under our Good Jobs Principles. There are currently thousands of cybersecurity positions available in the federal government across a wide range of industries and fields, including security testing and assessment, cyber training, cyber privacy and security operations centers.
While there are many open opportunities across the industry, OCIO frequently hires for the following roles:
IT specialist: Responsible for setting up, managing, and troubleshooting the technology systems that OCIO uses to maintain computer and software networks.
IT project manager: Responsible for execution aspects of the project management lifecycle, including initiating, planning, executing, monitoring and controlling the closeout process groups.
IT cybersecurity specialist: Responsible for conducting vulnerability scans and identifying and remediating system vulnerabilities in an effort to maintain sound systems' security posture.
IT training specialist: Responsible for creating cybersecurity training content, presenting training to the Labor Department workforce, creating awareness campaigns and more. Awareness and education are a large part of staying safe online, and our employees are our first line of defense.
Preparing for the future of cybersecurity
In the future, the demand for cybersecurity will continue to grow across public and private organizations; there are two areas where we expect to see the greatest momentum. First is the shift from security compliance (process of ensuring systems comply with requirements and cyber standards), to risk management (likelihood of a threat exposing a vulnerability) and vulnerability management (process of managing vulnerabilities within a system).
Second, we will see cyber increasingly leaning on machine learning and artificial intelligence to identify and respond to threats faster and more efficiently. This will increase the demand for skill sets focused on monitoring and fine-tuning network security and mitigating vulnerabilities.
Setting yourself apart
If you intend to join the cybersecurity industry of the future, there are a few ways you can set yourself apart.
Any candidate looking to stand out can invest in new skill sets. Penetration testing, also known as pen testing or ethical hacking, and application development security – both of which are in high demand. Additionally, candidates searching for a career in cybersecurity should prioritize training and certification programs. Training and certifications like CISSP (Certified Information Systems Security Professional) and CISA (Certified Information Systems Auditor) can help candidates validate and develop cybersecurity skills to align their skills with positions.
Cybersecurity is undoubtedly one of the fastest-growing industries. If you are looking for a challenging and rewarding career path where you are protecting the American public, this is the industry for you. Now is a great time to see yourself in cyber and find an opportunity to make an impact.
Karl Hellmann is the deputy chief information security officer for OCIO at the Department of Labor. Follow OCIO on LinkedIn.    
Are you interested in joining the OCIO Team? View available positions and apply today!
---
Editor's note: This blog post was first published in October 2022 and was updated in September 2023 with latest data available.