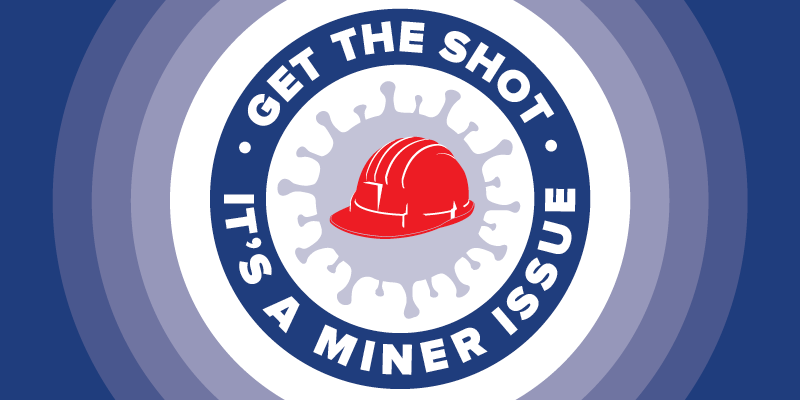 Getting the COVID-19 vaccine was an easy choice for me. I thought about two important factors: my family and what I could do to move toward getting our lives back to normal. I have 11 grandchildren and one great-granddaughter. With this deadly disease, I wanted to take every precaution I could to help me live to see them grow up. I also wanted to do what I could to help our families get our lives back to normal. I would encourage everyone to think about what's important to you and your family. This vaccine is a start to our recovery, a choice I was glad to make.
Here are five reasons I'd encourage other folks in the mining industry to get the vaccine. 
1. COVID-19 vaccines are safe and effective.  
All vaccines available in the United States are safe and effective at preventing COVID-19. Millions of Americans have received COVID-19 vaccines under the most intense safety monitoring in U.S. history.
2. Vaccines can help keep you on the job. 
Getting the COVID-19 vaccine means you're less likely to get the virus – and if you do, you're less likely to get seriously ill. 
3. You want to protect your family. 
Vaccinated people are less likely to spread COVID-19 to others, so getting the vaccine helps protect your family, your coworkers and your community from the virus.  
4. Vaccines are free. 
If you live in the United States, you don't have to pay. You don't even need insurance.
5. You're ready to get back to normal. 
2020 was a challenging year in so many ways, but getting the vaccine gets us one step closer to normal, and returning to all the things we miss.  
Want to learn more? Talk to your doctor about the benefits of the vaccine, or check out www.cdc.gov/coronavirus/vaccines. Visit www.vaccines.gov/search/ to find a vaccine location near you. You can also get COVID-19 guidance for miners at www.dol.gov/msha/coronavirus.   
Sam Pierce is the acting administrator for mine safety and health enforcement for the U.S. Department of Labor's Mine Safety and Health Administration. Follow MSHA on Twitter at @MSHA_DOL.