More than 24,000 apprenticeship programs around the nation are helping workers develop skills in hundreds of occupations. When the pandemic changed the nature of Samantha's job, she started considering a career change. Now an apprenticeship has her on the path to a promising future in a career she loves.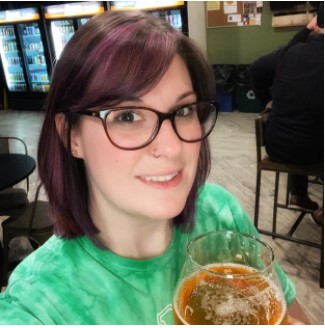 Give us your backstory: What was your career path like before this apprenticeship?  
 I'm originally from Elkins, West Virginia. I have an undergraduate degree   in psychology and criminal justice and a master's in counseling from Marshall University. I worked my way up through several different academic advising  positions at MU and helped students find their own successes for about seven years. When the pandemic hit, we started working remotely and many aspects of my job changed. I decided it was time to try something different. I had been homebrewing for about five years and really got into it as a hobby. I started developing original recipes and competing in competitions. So when I decided I needed a change, I started looking at my hobbies and things that made me happy. It became important for me to figure out how I could turn them into a career.  
What resources did you use to gain access to your apprenticeship? 
I had heard about the courses for this program, and it just seemed like the right thing at the right time in my life. Thanks to a friend's recommendation, I was put in contact with Bill Heckle, owner of Greenbrier Valley Brewing Co., and the apprenticeship was set up through the Department of Labor. I am very thankful for all the people who had a role in helping me get started. 
What benefits did you see or gain through apprenticeships? Is it something you'd recommend to others?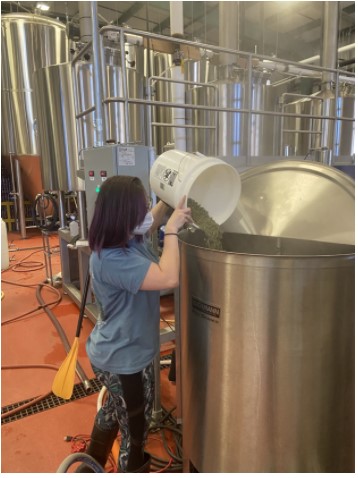 I would absolutely recommend this educational program and the hands-on experience of the apprenticeship. It is a win-win for everyone involved. The courses provide the in-depth background that helps students really understand the brewing process and the science behind it. The joint effort of the department with the breweries provides grant money to help pay for the apprentices to work there. And the breweries know that they are getting well educated individuals with a passion for brewing.  
Tell us something interesting you learned about breweries that people may not know.  
I learned that, at least in West Virginia, the breweries in this area really work well together and support one another. We had some ups and downs this year, and all the breweries worked together to help one another out. It is a great community. 
 
---
Apprenticeships offer paid, relevant workplace experience while imparting essential job skills and credentials. Ninety-two percent of apprentices who complete an apprenticeship retain employment, with an average starting annual salary of $72,000. Learn more about the benefits of apprenticeship and explore opportunities in your area at apprenticeship.gov.  
Eisha Misra is a public affairs specialist for the U.S. Department of Labor.