What Expanding Access to Broadband Means for Workers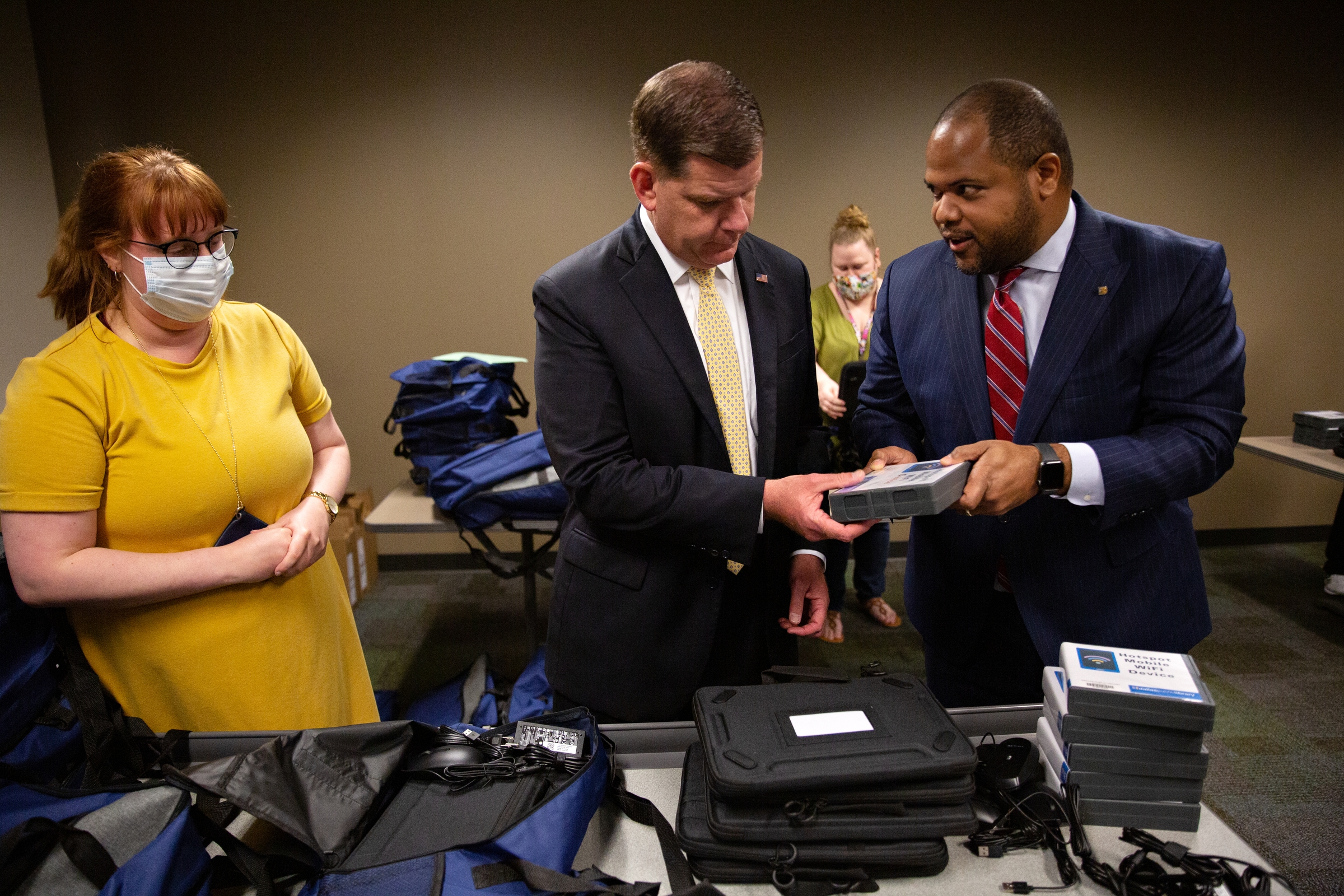 During my trip to Texas last week, I had the opportunity to visit the Dallas Public Library Downtown Branch with Rep. Colin Allred and Mayor Eric Johnson. Dallas's public libraries serve as an example of what we can achieve across the country through the high-speed broadband investments in the American Jobs Plan.
Thirty percent of Dallas residents lack reliable internet access at home, so the city has implemented measures to make broadband accessible to its residents through public libraries. This includes laptops and mobile Wi-Fi hotspots residents can check out, free Wi-Fi in library parking lots, and digital skills classes for residents. The program puts 3,000 hotspots, 1,300 laptops and 100 Chromebooks in the hands of people who otherwise face barriers of access to online resources.
It's a great program and shows how cities and towns across the country are stretching and innovating with limited funding to bring their residents this vital resource. The pandemic brought home the injustice of the digital divide, and made this fundamental fact more clear:
Expanded access to broadband is critical to building an inclusive workforce.
Access to affordable broadband means being able to participate equally in school, find jobs or opportunities to learn new skills, and stay connected. It's a necessity, and yet more than 30 million Americans – especially people in rural areas, tribal lands and underserved communities – lack adequate access to affordable, high-speed broadband.
The American Jobs Plan will build reliable broadband infrastructure in communities that face barriers to access. This is an investment in our future: the more access people have to professional and educational resources, the more level the playing field for opportunity.
Broadband is 21st-century infrastructure, and investing in it will help us win the future.
Marty Walsh is the secretary of labor. Follow him on Twitter and Instagram at @SecMartyWalsh.