On Monday, Vice President Kamala Harris and I spent the day in Pittsburgh to discuss what building back better looks like for workers in Pennsylvania and across the nation. We held the first White House Organizing and Empowerment Task Force listening session at the IBEW Local 5 training center. We heard from several workers from varying industries and backgrounds whose concerns made it clear: we need policies that restore dignity and respect to working people.
I'm proud to say the Biden-Harris administration is committed to putting power back into the hands of working people.
The American Jobs Plan is a historic investment that would rebuild our nation's infrastructure and the middle class by creating good-paying unions jobs. It would invest billions in workforce development to ensure every worker has access to job training resources, apprenticeships and more.
The Protecting the Right to Organize, or PRO Act, would go a long way toward restoring balance and fairness for workers. It would stop many of the tactics employers use to block and intimidate workers from organizing, and would strengthen a worker's right to join a union.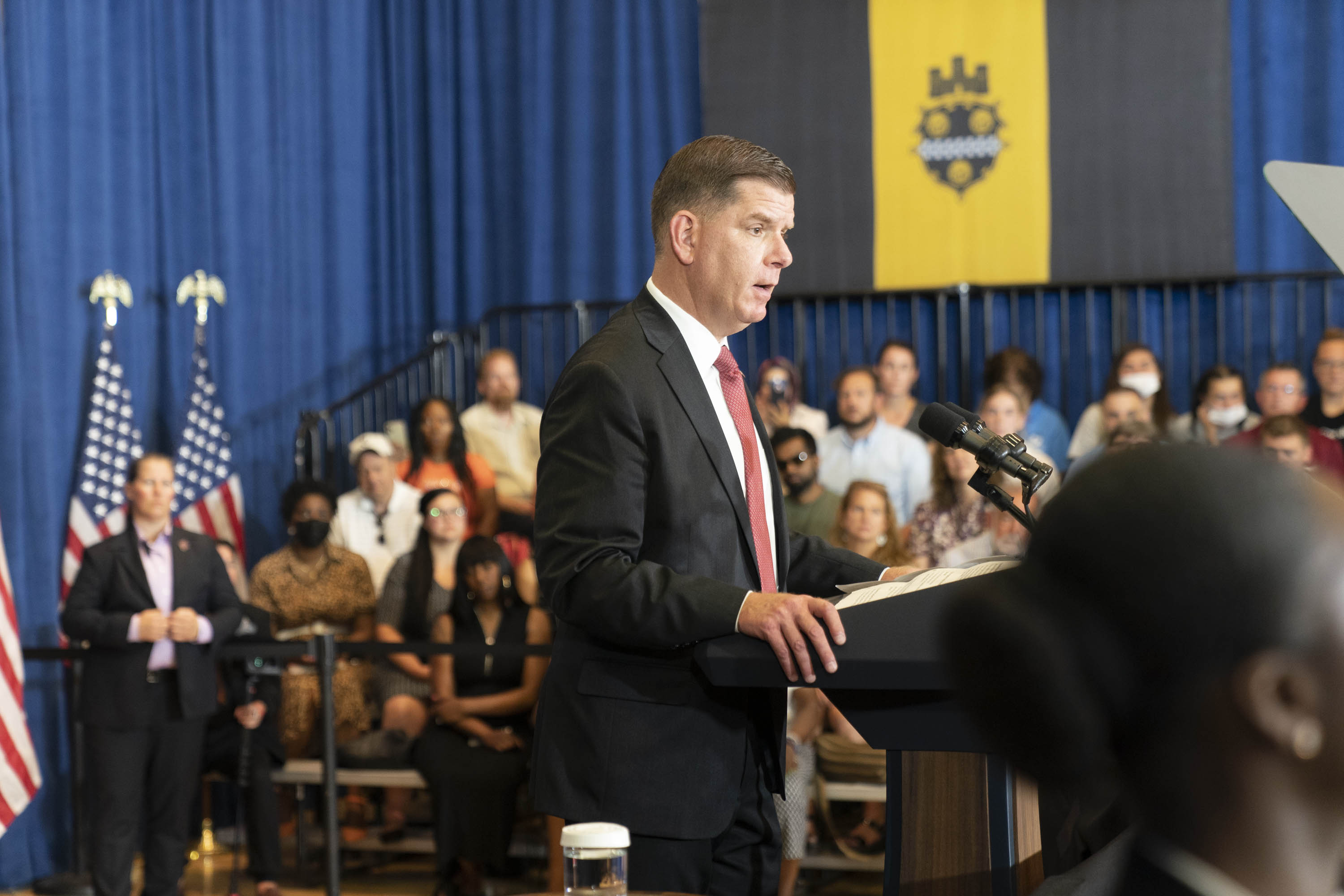 As a second-generation Laborer, empowering workers by ensuring they know about their rights to organize and collectively bargain is personal to me.
I'm proud to serve as vice chair to the Vice President's White House Task Force on Worker Organizing and Empowerment. Together, we are identifying ways to& support and encourage workers who want to organize.
By making workers aware of their options, we'll empower our workforce for decades to come.
Marty Walsh is the secretary of labor. Follow him on Twitter and Instagram at @SecMartyWalsh.