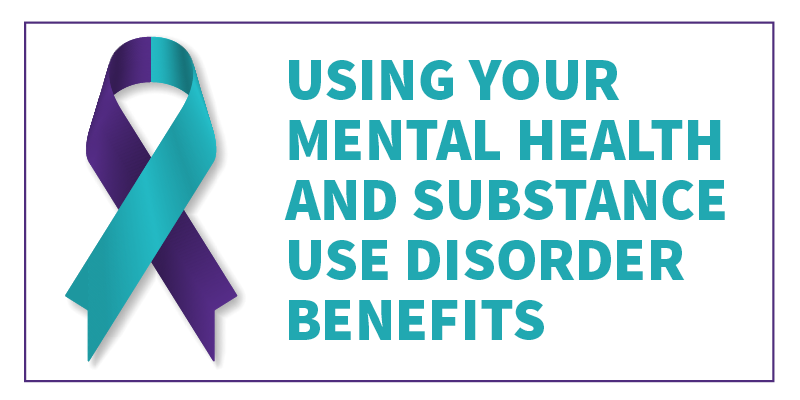 September is National Suicide Prevention Month and National Recovery Month. Without question, many are facing immense stress and trauma as a result of the coronavirus pandemic. From social isolation and job loss, to financial distress, loss of loved ones, and uncertainty about the future, people are experiencing unprecedented levels of stress and anxiety in their daily lives.
If you're experiencing challenges with mental health or substance use, we know it can be hard to seek help. But it's important to know that your health insurance plan may cover the services or treatment you need, thanks to the federal law on mental health parity.
Here are four things to know when seeking out care:
Check your plan's mental health benefits. The summary plan description and/or summary of benefits and coverage should say what mental health and substance use disorder benefits and rights are covered under the plan. If you can't find a copy, contact your health plan administrator to ask about coverage. You can contact them to ask about providers who are in network.
Find the treatment option that's best for you. Often the best starting place is your primary care physician, who can connect you to specialists, social workers or therapists. If going to an appointment feels overwhelming, or if there aren't any providers near you, check your health plan to see if it covers telehealth or virtual services.
Use free online resources. Our webpage on mental health parity has answers to frequently asked questions, guidance and more. For information on preventing and treating mental health and substance use disorders and to explore treatment options, you can also visit the Substance Abuse and Mental Health Services Administration website.
Have questions about your plan or protections? Reach out to a benefits advisor. The Department of Labor's Employee Benefits Security Administration has benefits advisors who can help you understand the mental health and substance use disorder benefits offered under your health plan and the protections under the mental health parity law. If you have problems with your plan, they can also work to informally resolve the issues. Visit askebsa.dol.gov or call 1-866-444-3272 to speak with a benefits advisor today.
Suicide, depression, anxiety and substance use may be issues you feel uncomfortable talking about or believe you are not qualified to address on your own. But there are resources available to help you talk about these issues or connect with the right treatment.
And if you are in crisis, call the Suicide Prevention Hotline at 1-800-273-8255, text HOME to 741741 or visit suicidepreventionlifeline.org/chat to talk with someone who can help.  
Ali Khawar is the acting assistant secretary of the U.S. Department of Labor's Employee Benefits Security Administration.