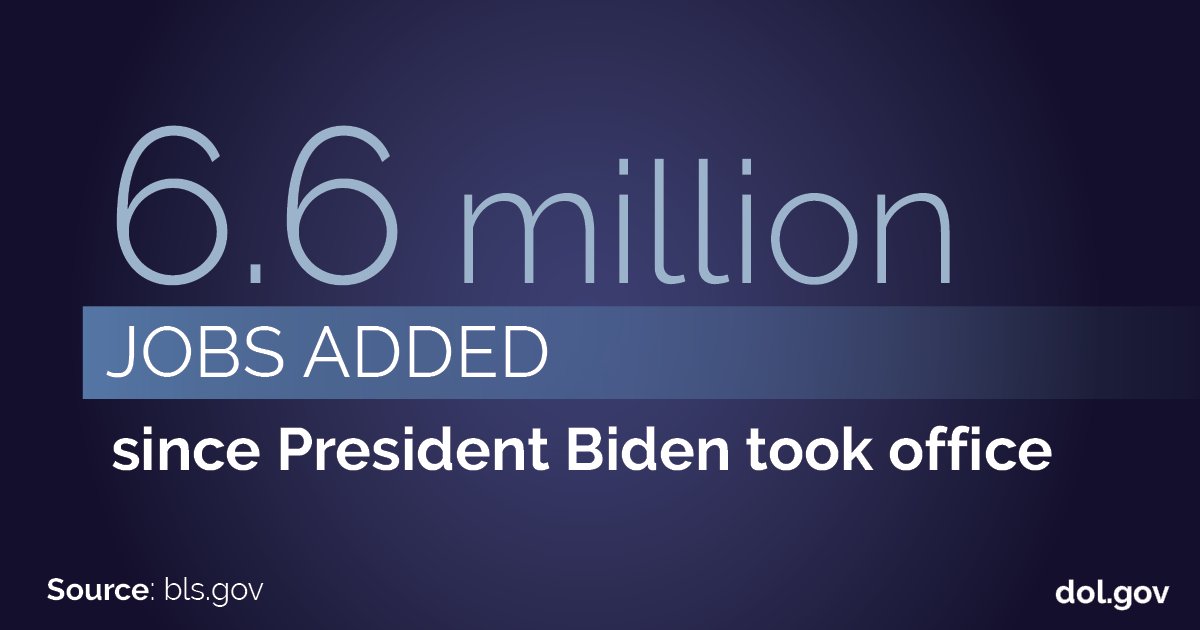 Today, the Bureau of Labor Statistics reported that the American economy added 467,000 jobs in the month of January, and the unemployment rate was 4%, not significantly changed from December. 
The Biden-Harris Administration's historic, worker-centered recovery continued despite the impact of the Omicron variant, a testament to policies that have provided workers and employers with the tools they need to increase resilience across our economy.  
 
The new data shows that the economy added a record 6.6 million jobs since President Biden took office and an average of 541,000 new jobs per month over the last three months. With labor force participation up over the year and long-term unemployment continuing to decline, America is getting back to work.  
At the Department of Labor, we are focused on empowering all workers to seize the better opportunities they are seeking in this recovery.  
 
While the Black unemployment rate has declined over the last year, it remains approximately double the white unemployment rate, and too many workers still lack access to paid time off to heal from illness or care for family members.  
 
The President's Build Back Better proposals for paid leave, access to job training, and lower costs of care for working families are important, not only to help those workers but also to keep building a more resilient and competitive economy.  
 
And as the Bipartisan Infrastructure Law invests in communities across America, we are proud to lead the Administration's Good Jobs Initiative, a focused effort to create good jobs and equitable access to those jobs throughout our economy. 

Marty Walsh is the U.S. Secretary of Labor. Follow him on Twitter and Instagram at @SecMartyWalsh.