My parents and I came to the United States as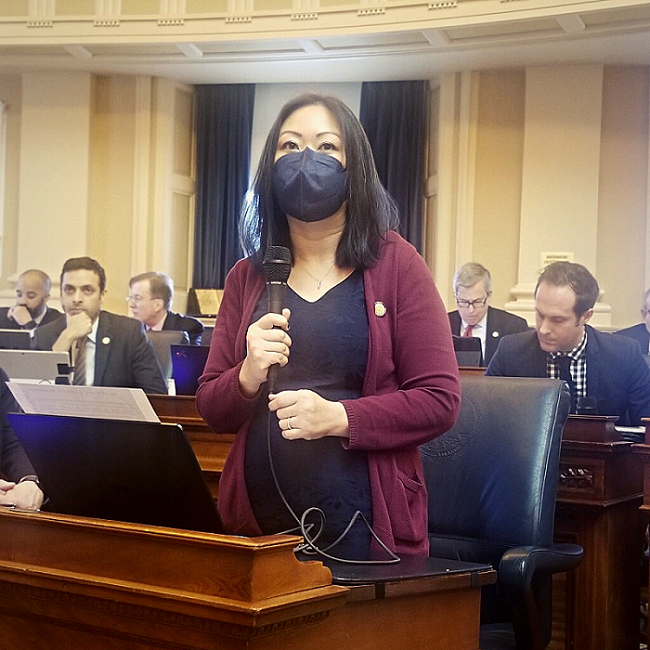 boat refugees from Vietnam when I was seven months old. It was the start of a new life for all of us, and an experience that would lay the groundwork for my eventual career in public service. Throughout my upbringing, I was inspired by my parents' hope, resilience and grit — and by the realization that with the right policies and supports, every American, regardless of background, can reach their full potential.
That was certainly the case for my father, who benefited from the faith of an employer willing to give him an early shot at success. My dad was a dentist in Vietnam but wasn't able to obtain his license to practice when we resettled here in the U.S. Instead, he found a job as a dental technician. While others thought he was overqualified or were turned off by his limited English, his employer saw in him someone who had valuable expertise. My parents were grateful and so proud; they still have my father's first pay stub. In time, my dad opened his own dental laboratory, and he obtained his dental license to start his own practice.
That experience helped lead me to a job with the U.S. Department of Labor's Employment and Training Administration, where I spent 12 years as a civil servant. To me, the heart of the department's mission goes back to my own family's experiences, and my work at ETA reinforced the value of inclusive workplaces, like the one that welcomed my dad. I saw firsthand that inclusive workforces empower us to reach our full potential, whether we're an adult or youth seeking to develop skills, a dislocated worker starting anew, or anyone else who faces challenges getting a job.
In 2017, I was elected to serve in Virginia's House of Delegates, and since assuming office, I have drawn from my work at the department to make Virginia's workforce more inclusive. For example, in 2020, we passed the Virginia Values Act, making us the first state in the South to extend anti-discrimination protections in employment, housing and public accommodations to LGBTQ people. I've also introduced and passed legislation that outlaws discrimination against service members, military spouses and veterans, making us the first state to make military spouses a protected class.
Of course, there's another untapped talent pool that frequently faces barriers in reaching their full potential—people with disabilities. So, I was pleased to recently partner with the department-led State Exchange on Employment & Disability to explore ways to advance the employment of people with disabilities through state policy. As a result of this partnership, I had the honor of helping pass House Bill 1848, which adds anti-discrimination protections on the basis of disability to the Virginia Human Rights Act.
We can still do more in Virginia to build an inclusive workforce. For example, we need to pass paid sick leave and paid family leave, an issue that disproportionately affects women, especially women of color, who leave the workforce to care for family members. During Women's History Month, these issues are top of mind for me as I balance my roles as a mother and legislator.
It all circles back to ensuring that every person — whether an immigrant, working mother, veteran, or person with a disability — can reach their full potential and pursue their American dream, whatever form it might take. An inclusive workforce is a strong workforce — and the key to growing vibrant communities and a robust economy.
Kathy Tran is member of the Virginia House of Delegates representing the commonwealth's 42nd district.