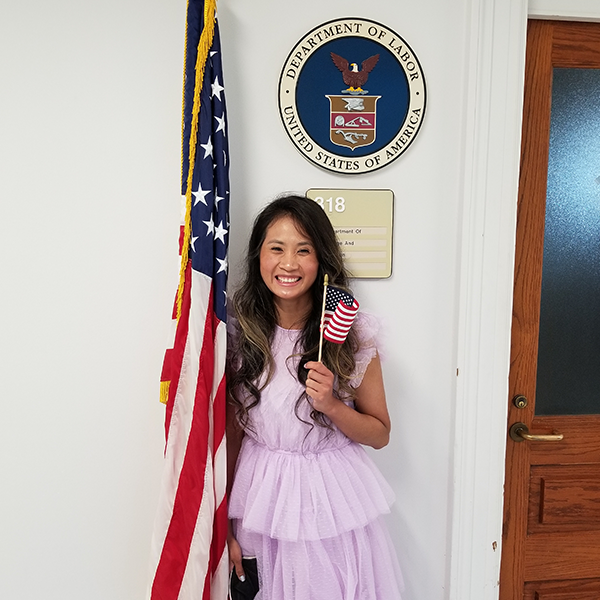 Throughout the U.S., service sector workers provide vital services to keep American businesses and homes running smoothly. Too many of these workers, however, are denied the respect and appreciation they deserve when their paychecks come up short. When that happens, the U.S. Department of Labor's Wage and Hour Division stands ready to help these workers get the wages they've earned. Take Ann's case, for example.
Ann came to the U.S. thinking she was pursuing a new and better life. She was recruited to work at Whispering Pines Inn, an Oklahoma bed and breakfast and restaurant. While at the inn, Ann's duties included serving guests, cooking and cleaning for 70 or more hours per week. Her employers required that she live at the inn, and she was underpaid, in violation of federal law requiring minimum wage and overtime pay.
Fortunately for Ann, the Wage and Hour Division launched an investigation into Whispering Pines Inn and found multiple labor violations. As a result, the department sued Ann's employers and reached a settlement agreement awarding affected employees a total of $27,000 in back wages and liquidated damages.
After putting the experience at the inn behind her, Ann found a new job as a housekeeper and applied for naturalization as a U.S. citizen – a goal she achieved in March 2022.
The vulnerability of workers like Ann demonstrates the need for sustained enforcement of worker protections. The Wage and Hour Division is doing just that with its Building Service Workers Initiative, which is focused on workers who support businesses by providing services like cleaning, security or landscaping. In the current fiscal year, we've recovered over $5 million in back wages and liquidated damages for workers in this initiative. These workers have rights under various laws enforced by the division, including the Fair Labor Standards Act and the Family and Medical Leave Act. These laws prohibit employers from retaliating or discriminating against workers who exercise their rights.
When workers are denied their hard-earned wages or the right to take family medical leave, the Wage and Hour Division is here to enforce their workplace protections. We proudly serve as defenders of workers' rights.
For more information about the laws we enforce, call our toll-free helpline at 866-4US-WAGE (866-487-9243). If you believe a former employer may owe you back wages, you can search a database that includes information on how to collect. We offer free, confidential assistance to all workers in the U.S., regardless of their immigration status, in more than 200 languages.
Michael Speer is the district director at the Department of Labor's Wage and Hour Division office in Oklahoma City, OK. Follow the division on Twitter at @WHD_DOL.