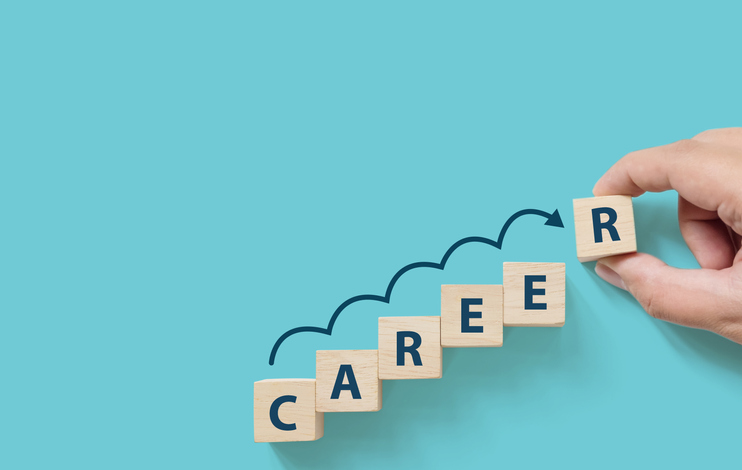 Each September during National Workforce Development Month, we highlight the importance of equipping Americans with the education, training and skills they need to advance their careers. One way the U.S. Department of Labor supports these efforts is through strategies to enhance Unemployment Insurance programs, which are vital to protecting and supporting our nation's workers and stabilizing our economy. 
An evolving program to help people seeking UI benefits enter workforce development systems  
In 2005, we introduced a new national UI strategy when the department funded the voluntary Re-employment and Eligibility Assessment program, which provided in-person needs assessments, referrals to appropriate re-employment services and UI eligibility assessments to UI claimants. In 2015, building off the lessons learned through REA, the department introduced the Re-employment Services and Eligibility Assessment program to place a greater emphasis on re-employment services and assistance to UI claimants. And in 2018 the program was permanently authorized, enabling it to better serve as a key partner in states' workforce development programs. 
In response to the COVID-19 pandemic, RESEA, which was historically limited to in-person services, adapted by states quickly rolling out new technologies and rapidly modifying their administrative processes to help millions of claimants enter into the public workforce development system. 
4 ways RESEA helps America's workers 
So, what exactly does RESEA do? Here are four ways the program is helping millions of workers: 
1. Reducing participants' UI duration through improved employment outcomes:  
RESEA reduces the average number of weeks participants receive unemployment benefits by improving employment outcomes. Through job-search assistance, individual re-employment plans, customized labor market information and more, the program helps claimants return to work quickly. 
Additionally, performance-based outcome payments help incentivize workers to enter into—and remain in—high-quality jobs. 
2. Strengthening UI program integrity: 
When workers receiving UI benefits meet with staff to discuss RESEA programs, a full review is conducted to assess their continuing eligibility for UI benefits. This helps ensure that workers are given access to additional services or supports they might need to return to work faster—and helps support the integrity of state's UI programs.  
3. Promoting alignment with the vision of the Workforce Innovation and Opportunity Act: 
The Workforce Innovation and Opportunity Act is designed to connect and integrate all available employment, education, training , and support services to help job seekers succeed in finding a job and match skilled workers to employers.  State UI and workforce development agencies, local American Job Centers, and various WIOA partner programs work together to develop and conduct RESEA, which is designed to supplement other workforce programs. By integrating RESEA into states' broader workforce development strategies, RESEA services and resources help to modernize and leverage workforce system components and provide participants with an integrated and comprehensive experience.  
4. Serving as an entry point to other workforce system partners:  
As a joint UI and workforce program, RESEA is often a claimant's first contact with the public workforce development system. Through increased funding, expanded participant eligibility and great access to virtual services, RESEA's role as an entry point to other workforce programs has been steadily growing. Currently, the majority of the 52 states and territories operating an RESEA program now provide RESEA services state-wide rather than in limited geographic locations. Many states are investigating new strategies to further expand RESEA availability to additional claimants.  
A proven program informed by ongoing research 
Since its creation, RESEA and its predecessor REA have been based on proven strategies backed by rigorous research and evaluations, and we're continuing to uphold these high standards. Beginning in fiscal year 2023, states must directly link a percentage of their annual RESEA funding to evidence-based interventions with a "high" or "moderate" causal evidence rating. In instances where causal evidence is not available, states may pilot new interventions on the condition that an evaluation is conducted to assess how successful they are in reducing the number of weeks workers receive benefits by improving employment outcomes. By continuing to collect and analyze program data, we will develop a better understanding of what interventions are working the best and in what contexts.  
Due to the flexibility built into the RESEA program, innovative programs and interventions can be explored and new evidence developed. Moving forward, RESEA will continue to be an important tool for UI, state workforce agencies, and local American Job Centers and a promising model for other programs across the nation.  The department encourages states to expand their RESEA programs and further incorporate evidence-based practices into their broader workforce strategies.  
Eric Davenport is a workforce development specialist in the Employment and Training Administration.