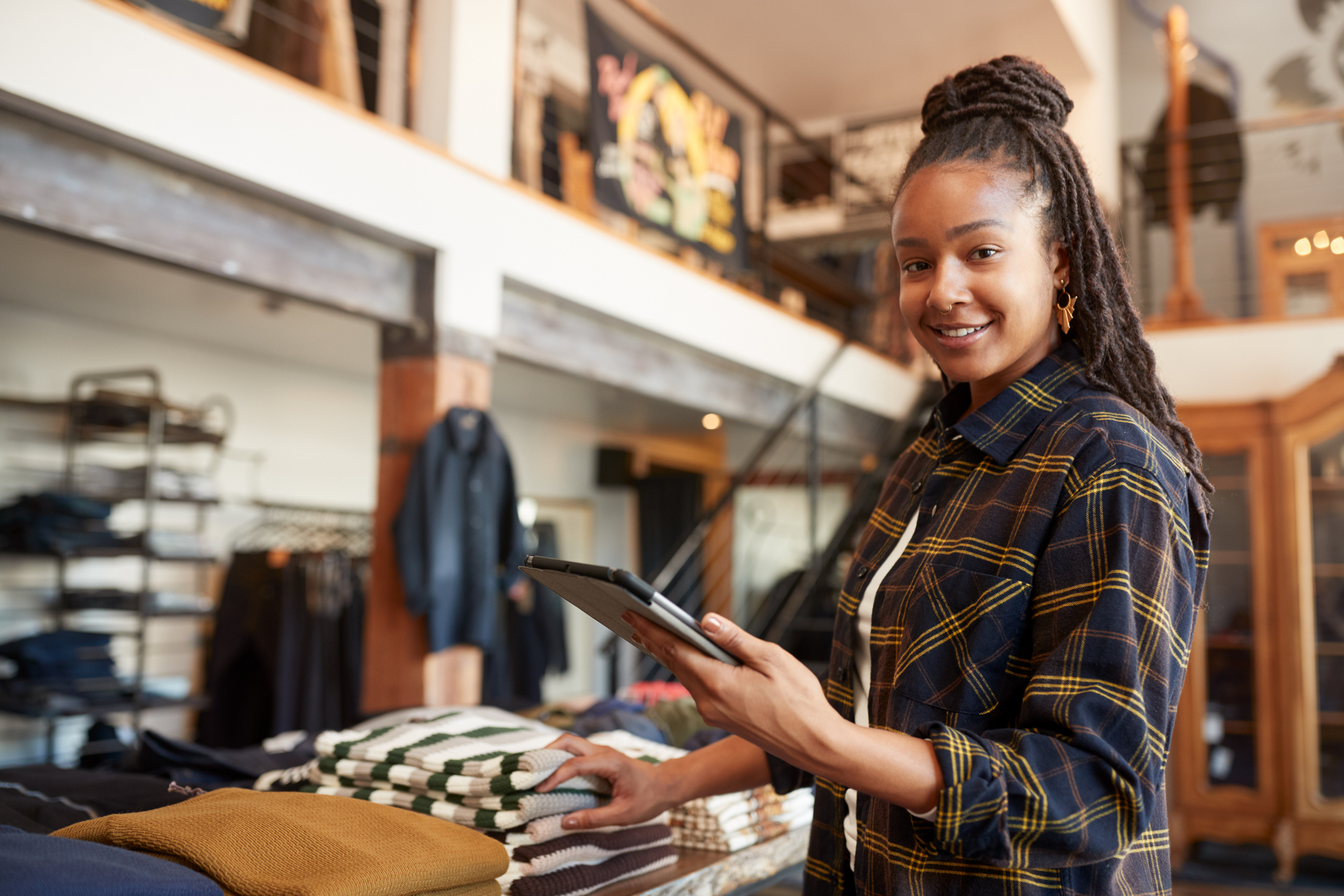 COVID-19 upended our lives and changed the way millions of Americans work. One of the most dramatic employment changes during the pandemic was the significant increase in employees working from home: 42% of employed workers worked from home in 2020, nearly double the percentage working from home in 2019.  
Yet while remote work was widely adopted across different sectors and jobs, many pre-pandemic patterns persisted: Workers with higher levels of formal education, those with higher wages, and those working in white-collar jobs like those in financial activities and in professional and business services were all much more likely to transition to working from home. This was not without challenges for workers, particularly given the increase in caregiving responsibilities for working parents. While the percentage of those working from home has decreased since 2022 there continues to be an ongoing conversation about what "return to the office" should look like, a topic discussed at a prior Future of Work Event held in June 2022.  
Promoting flexibility when remote work doesn't work 
But for many workers, working from home was never a feasible option. Service occupations, like those in retail and food service, are far less likely to provide the ability to telework than office and administrative support positions, for example.  
For these workers, many of whom were deemed essential during the pandemic and never stopped reporting to their workplace, "flexibility" is much less likely to include options about where the work takes place. However, this does not mean that in-person work cannot be flexible or that flexibility is necessarily more challenging to offer as a workplace benefit.  
When workers have control over scheduling factors like start and stop times or days when work is performed, they're able to better manage conflicting responsivities that virtually all working people face. Whether it's pushing back a shift to wait for a plumber to fix a leaking pipe or needing to leave early to pick up a child or attend an important event like a graduation, everyone has a need for flexibility from time-to-time. Yet as of 2017-2018 (the last year with available data) only 55% of all service workers and two-thirds of workers in the leisure and hospitality industry reported that they had flexible schedules, and less than 1 in 5 had a formal flexibility policy or arrangement with their employer.  
The predictability predicament  
But too often the focus on flexibility ignores another, and in some cases more pressing, issue: predictability in scheduling. When workers lack predictable and stable schedules it can have serious consequences for their lives, making it difficult if not impossible to hold a second job, gain additional education or training, or manage caregiving responsibilities.  
This can be particularly challenging for workers employed in businesses that are open on weekends or outside the core business hours of 9 a.m. to 5 p.m. One-in-every-three service workers works a non-daytime schedule, a higher rate than in any other occupational group. And more than one-third of leisure and hospitality workers had non-daytime shifts, a higher percentage than workers in any other industry. 
Even more challenging is the fact that more than one-quarter (26%) of leisure and hospitality workers knew their work schedules less than 1 week in advance, with similar rates (23%) for all workers in service occupations. Arranging for child care, enrolling in classes, or even engaging in structured leisure activities like a city softball league become infinitely more difficult when work schedules can change frequently and with little advance warning.  
Flexibility is a win for workers and employers 
In a tight labor market like the one we are experiencing now, non-monetary benefits like scheduling flexibility and predictability can help recruit workers, reduce turnover, and increase productivity. While pervasive scheduling issues are common in sectors like retail, hospitality, and food service, many cities and states have passed "fair workweek" laws to provide additional labor protections to workers. Additionally, unions have long played an important role in promoting flexibility, as workers who are represented by a union are more likely to know their schedule in advance compared with non-union workers. 
And many employers are also exploring – and benefiting – from innovations and new scheduling practices that are part of successful business strategies. Most companies – especially large ones – no longer map out schedules by hand, and shift-swapping apps and other technology can be used to increase scheduling stability and enhance employer profits, particularly if carried out with worker input into design and deployment. For example, when Gap experimented with a pilot set of policies to ensure more predictable schedules in a handful of locations, store productivity improved as sales revenue and labor savings both increased, resulting in significantly better outcomes for the company and for workers relative to locations that were not part of the pilot program.  
Join our discussion on the future of fair scheduling 
So, where do we go from here? On Thursday, Oct. 6, from 10:30-11:30 a.m. ET Secretary of Labor Marty Walsh will host a panel discussion representing diverse perspectives on what flexibility really means for hourly and frontline workers – and solutions for promoting fair scheduling practices that benefit workers and business. The secretary will be joined by: 
U.S. Rep. Rosa DeLauro of Connecticut, chair of the House Appropriations Committee  

Karen Nagjee, AT&T Mobility retail sales consultant, represented by CWA Local 3204 in Atlanta, Georgia  
Artavia Milliam, represented by RWDSU Local 1102 in Woodbury, New York 

Michael Lastoria, co-founder & CEO of &pizza 

Danny Schneider, Malcolm Wiener Professor of Social Policy at the Harvard Kennedy School, Professor of Sociology at Harvard University, and co-director of The Shift Project 
Register to attend in person or watch live at www.dol.gov/live to join this important conversation.  
Sarah Jane (SJ) Glynn is a senior advisor in the U.S. Department of Labor's Women's Bureau and Tanya Goldman is a senior counselor to the secretary of labor.