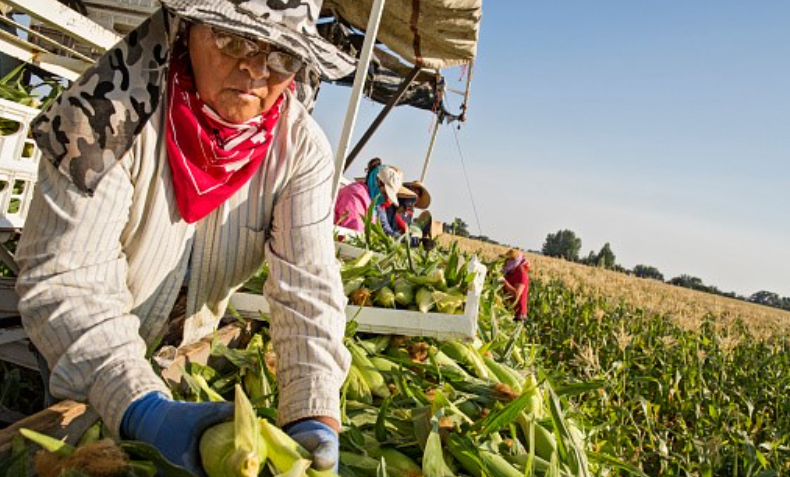 More than 2 million people work in the agriculture industry, providing food sustainability in the U.S. Many of our meals, produce, clothes and medications are made with homegrown products. On Oct. 12, National Farmer's Day, the Occupational Safety and Health Administration recognizes hardworking farmworkers across the country.
Agricultural work is important work and vital to our economy, but it is also dangerous work. Farmworkers can be exposed to various hazards as they perform the essential work of feeding and supplying our nation. The grain storage silos, tractors and other heavy equipment, and chemical fertilizers and pesticides necessary for agricultural work can pose serious safety and health dangers, which is why OSHA encourages all farming employers and workers to be aware of these potentially fatal hazards and how to avoid them. 
Even during the generally cooler weather of harvest season, heat stress and heat illness can still pose a threat. Extreme heat can cause heat stroke and even death if not treated properly. It also worsens existing health problems like asthma, kidney failure, and heart disease. Workers' bodies need time to adjust to working in even moderate amounts of heat. That's why, in addition to ensuring access to water, rest and shade, OSHA's heat illness prevention campaign encourages employers to gradually increase workloads for new workers who have not previously worked in those conditions and to monitor workers closely for signs of heat illness.
Whatever the time of year, every industry in our country depends on the vital service farmworkers provide in feeding America's workforce. OSHA is committed to ensuring that these workers remain safe and healthy, so they go home at the end of their shift and continue to provide for their families.
Jim Frederick is the deputy assistant secretary of labor for occupational safety and health. Follow OSHA on Twitter at @OSHA_DOL.