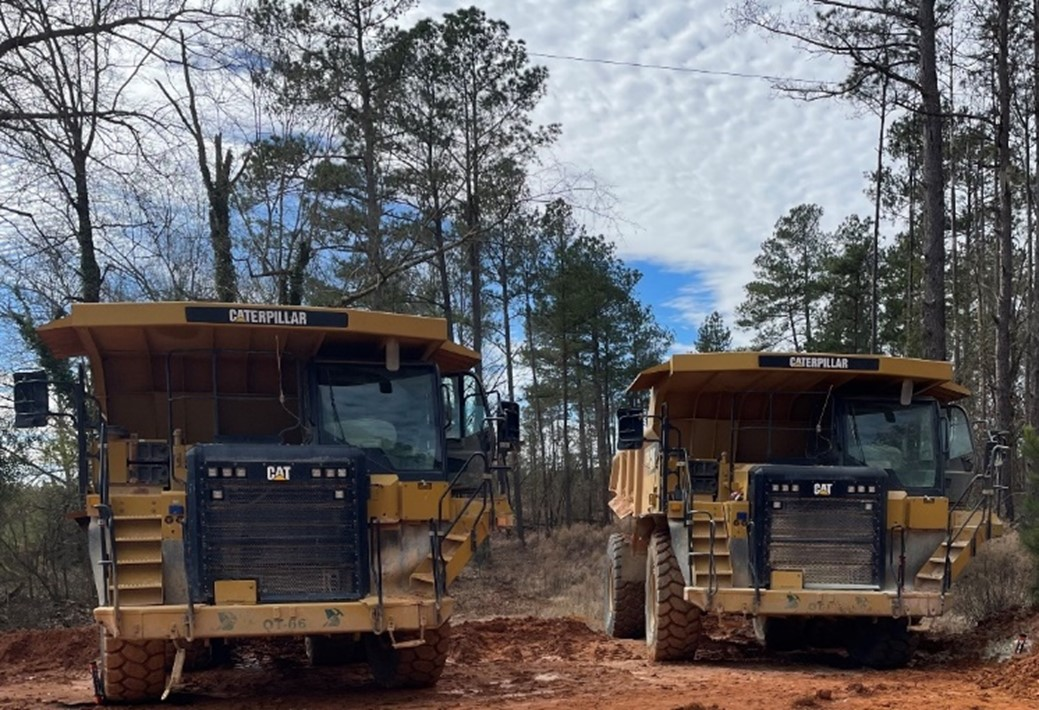 So far 2023 has been a deadly year for America's miners, with seven fatalities in the first six weeks. Three of these deaths involved electrocutions. On Jan. 27, two truck drivers were electrocuted after a 14,400-volt overhead power line came in contact with their trucks. They exited the cabs of their trucks and came in contact with electrical energy. Then on Feb. 6, a haul truck driver raised the truck bed into an overhead power line. The driver exited the truck to extinguish a fire on the truck's tire and was electrocuted when he tried to reenter the truck. 
These kinds of tragedies can be prevented, and the Mine Safety and Health Administration is urging mine operators and miners to Take Time, Save Lives. Putting safety first and following these best practices will help prevent any more deaths or injuries:  
Electrical safety when operating vehicles 
Do not stage, park or position trucks, cranes or other equipment under overhead power lines.

 

Post warning signs at all approaches to overhead power lines and install barricades where necessary.

 

Establish safe approaches and create safe zones for raising and lowering truck beds, booms and masts.

 

If your truck, boom or mast contacts an overhead power line: 

 

Remain inside the vehicle

 

Call emergency response personnel

 

Inform others to stay away

 

Exit the truck only if it is on fire. To exit, jump from the truck landing with both feet together. Do not touch the truck and ground at the same time. Then, shuffle both feet as close as possible for at least 30 feet as you move away from the truck.

 
Never work on machinery without locking out and tagging out the power source.
Don't go into electrical switchgear. That's a job for the electrician.
Replace damaged extension and damaged drop light cords. 
Don't let mobile equipment run over power conductors, or loads be dragged over any power conductors, unless the conductors are properly bridged or protected.
Safety at major electrical installations
All major electrical installations must be locked out and checked for stored energy prior to work being performed.
When a potentially dangerous condition is found it must be corrected before equipment or wiring is energized.
Only authorized workers should enter areas containing major electrical installations.
Protect employees working at switchboards by:

Having dry wooden platforms, insulating mats, or other electrically nonconductive material in place at all switchboards.
Using power control switches where shock hazards exist.

All metal enclosing or encasing electrical circuits must be grounded or provided with equivalent protection. (This does not apply to battery-operated equipment.)
Ground all metal fencing and metal buildings enclosing transformers and switchgear.
Frame grounding or equivalent protection must be provided for mobile equipment powered through trailing cables.
Test the continuity and resistance of grounding systems immediately after installation, repair and modification, as well as annually. Keep records of the resistance measured, because the results of the most recent tests may be requested by MSHA.
All miners deserve to go home safe and healthy at the end of their shift. For more mine safety and health information and training materials, visit our website. To report an accident or anonymously report a hazardous condition, call 1-800-746-1553 or use MSHA's online Hazardous Condition Complaint system. 
Marcus Smith is an electrical engineer and is Chief of Accident Investigations at the Mine Safety and Health Administration. Follow MSHA on Twitter and Facebook. 
---
Mineros Electrocutados en 10 Días
Por: Marcus Smith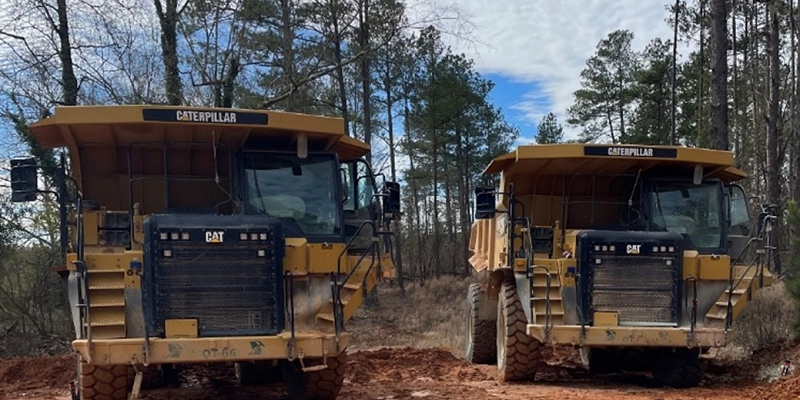 Lo que llevamos del 2023 ha sido un año mortal para los mineros de Estados Unidos, con siete mineros miertos en las primeras seis semanas. Tres involucraron electrocuciones. El 27 de enero, dos camioneros se electrocutaron después de que un cable eléctrico elevado y con una corriente de 14,400 voltios entrara en contacto con sus camiones. Los conductores salieron de las cabinas de sus vehículos y recibieron una fuerte descarga eléctrica. Días más tarde, el 6 de febrero, el conductor de un camión elevó la plataforma de carga del vehículo hasta que esta tocó una línea eléctrica aérea. El conductor salió del camión para extinguir el fuego que se prendió en una llanta y se electrocutó cuando trató de regresar al interior del camión.
Este tipo de tragedias se pueden prevenir, y la Administración de Seguridad y Salud Minera está instando a los operadores de minas y a los mineros a Tomarse su Tiempo, para Salvar Vidas. Priorizar la seguridad y seguir estas prácticas ayudará a prevenir más muertes o lesiones:
Seguridad eléctrica al operar vehículos
No fije, aparque o situé camiones, grúas u otros equipos debajo de líneas eléctricas.
Coloque señales de advertencia en todos los accesos de proximidad a líneas eléctricas aéreas e instale defensas de impedimento al paso donde sea necesario.
Establezca mecanismos de seguridad en aproximaciones y conforme zonas seguras desde donde subir y bajar plataformas de camiones, extensiones hidráulicas y mástiles. 
Si su camión, extensión o mástil toca una línea eléctrica aérea:   

Permanezca dentro del vehículo.
Contacte a personal de respuesta a emergencias.
Instruya a cualquier persona a mantenerse alejado.
Salga del vehículo únicamente si se incendia. Pero al salir, asegúrese que ambos pies pisen el suelo al mismo tiempo. No toque el camión y el suelo al mismo tiempo. A continuación, camine lentamente al menos 30 pies con los pies lo más juntos posibles mientras va alejándose del vehículo.  
Seguridad eléctrica en general
Nunca trabaje con maquinaria que no tenga dispositivo de bloqueo de energía y de descarga a la fuente eléctrica.
No manipule nada en cajas/tableros eléctricos. Ese es trabajo para el electricista.  
Reemplace cables de extensión y de luces de posición dañados. 
No permita que equipos móviles pasen por encima de cables de alimentación ni que materiales de carga sean arrastrados sobre ningún cable conductor de electricidad a menos que estos estén perfectamente puenteados o protegidos.
Seguridad en grandes unidades de energía eléctrica
Antes que se vayan a inspeccionar o arreglar, todas las grandes unidades eléctricas deben estar desconectadas y examinarse previamente por la posible existencia de energía almacenada.
Cuando se perciba un asunto potencialmente peligroso, el problema se debe corregir antes de que al equipo o a los cables se les de energía.  
Solo trabajadores autorizados deben ingresar a áreas que tengan grandes unidades eléctricas.
Proteja a empleados que trabajan en cuadros, transformadores o tableros de circuitos eléctricos:

Teniendo instalados en esas zonas plataformas secas de madera, tapetes aislantes u otros materiales no transmisores de electricidad.
Usando interruptores de control de energía donde existan peligros de descargas eléctricas.

Todos los cierres o coberturas metálicas de circuitos eléctricos deben estar conectados a tierra o disponer de una protección equivalente. (Esto no aplica a los equipos que funcionan con baterías). 
Conecte a tierra todas las cercas y construcciones metálicas que guarden o alojen transformadores y tableros de circuitos eléctricos.  
A los equipos eléctricos móviles alimentados con cables de arrastre se les debe dotar de un marco de protección a tierra o una protección equivalente.
Pruebe la continuidad y resistencia de sistemas de puesta a tierra inmediatamente después de que hayan sido instalados, reparados y modificados, y hágalo también anualmente. Mantenga registros de medida de la resistencia porque MSHA los puede solicitar en algún momento.
Todos los mineros merecen regresar a casa sanos y salvos al final de su turno. Para obtener más información sobre seguridad y salud minera, así como para acceder a materiales de capacitación, visite nuestro sitio web. Para reportar un accidente o reportar anónimamente una condición peligrosa, llame al 1-800-746-1553 o use el sistema de MSHA sobre Reporte de Condiciones Peligrosas. 
Marcus Smith es ingeniero eléctrico y es el Jefe de Investigaciones de Incidentes en la Administración de Seguridad y Salud Minera. Siga a MSHA por Twitter y Facebook.