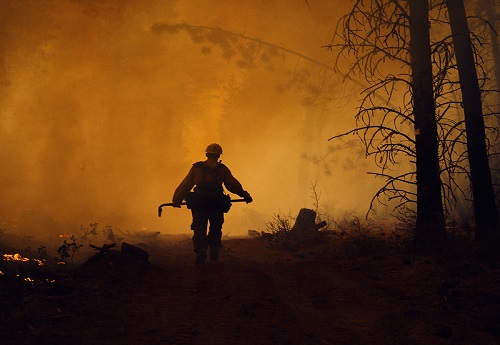 On Thursday, April 13, the National Institute for Occupational Safety and Health (NIOSH) announced the opening of the National Firefighter Registry for Cancer  — the largest effort ever undertaken to understand and reduce risk of cancer among U.S. firefighters.
Each year, the U.S. Department of Labor's Office of Workers' Compensation Programs (OWCP) receives about 2,600 claims from federal firefighters injured or sickened on the job. Of those, about 175 are complex occupational disease claims that include conditions such as cancer, heart disease and lung disease. 
Starting today, OWCP will now provide information to all federal firefighters who file a claim for their workplace injury or illness on how and why to participate in the National Firefighter Registry. 
The NFR allows firefighters to submit information about themselves and their work as a firefighter to a secure website. Researchers will use the information to learn more about the connection between firefighters' exposures and cancer diagnoses, and ultimately help fight cancer among firefighters.
Last year, we made changes in the Federal Employees' Compensation Act program, or FECA, to streamline claims processing for federal firefighters with certain occupational diseases. We again updated policy in March 2023, in line with the National Defense Authorization Act for FY 2023, to further ease the evidentiary requirement for federal firefighters to connect their exposure to toxic substances with certain diseases and illnesses.
I am pleased OWCP has been able to take several actions to advance fairness for federal firefighters, and excited we can help to protect firefighters from cancer by supporting the National Firefighter Registry at NIOSH.
To find the most up-to-date information on claims processing for federal firefighters, visit our website. 

Christopher J. Godfrey is the director of the Office of Workers' Compensation Programs.