During the pandemic, Community Learning Center (CLC), a Department of Labor YouthBuild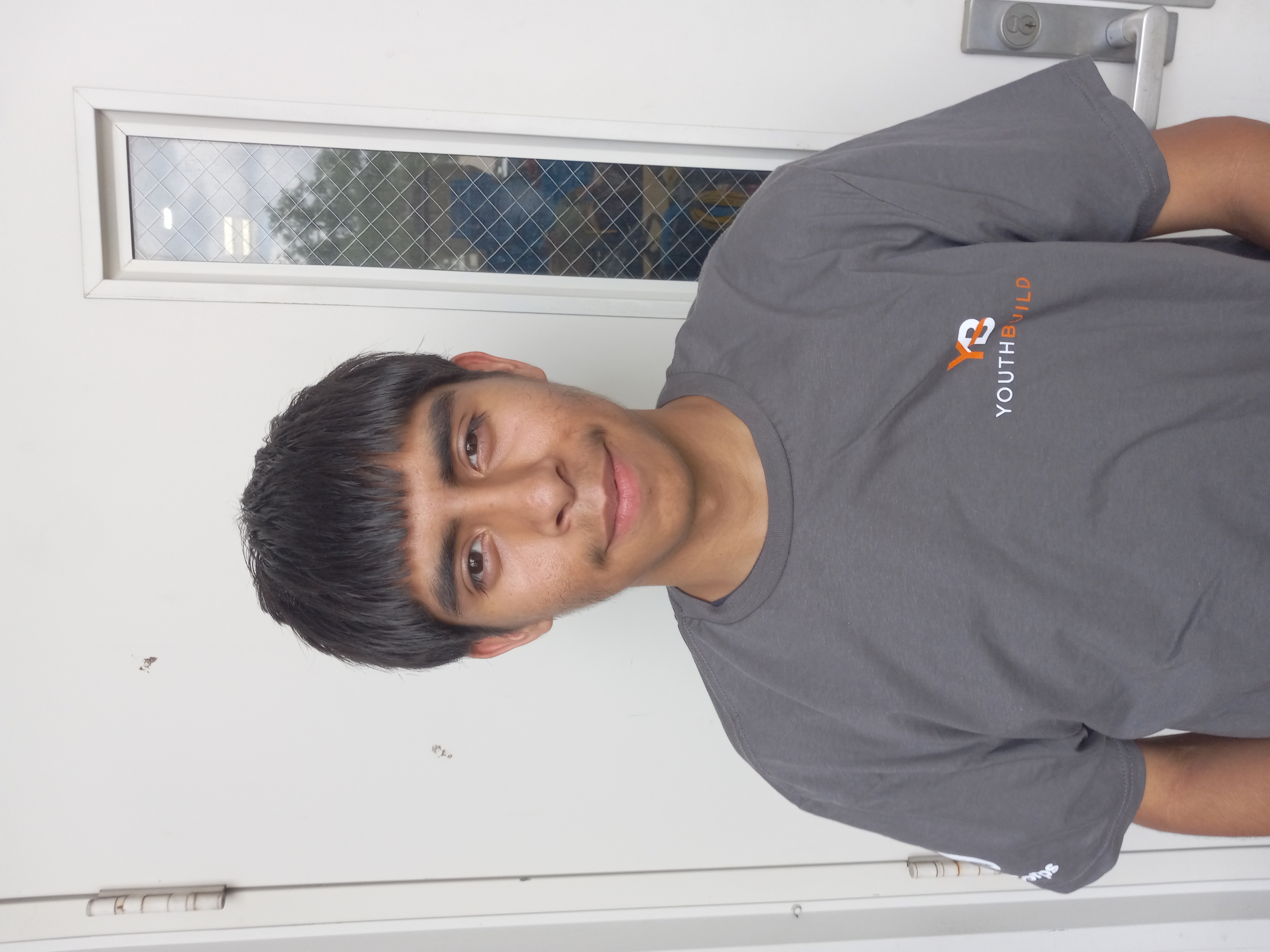 grant recipient in Fort Worth, Texas, developed a partnership with Housing Channel which allowed YouthBuild participants to build eco-friendly tiny homes on their property using products and equipment provided. CLC incorporated many green methods and products such as energy-efficient appliances, LED lighting and eco-friendly insulating material. CLC also provided YouthBuild participants with classroom training on green building that included courses on pollution and waste reduction, reuse and recycling; renewable energy; and creating a design that enables adaptation to a changing environment. We caught up with Roberto C. Fabela, a CLC YouthBuild participant, to share more about his experience.
Tell us about yourself and how you got involved in the program.
Hi, my name is Roberto C. Fabela. I'm 19 years old. I got involved with the program on the recommendation of my probation officer. I didn't want to attend a regular school and I just didn't want to be left behind and not graduate on the year I was supposed to graduate. I met a lot of hardworking students who, throughout the program, became my new friends and I was able to see them succeed.
What are some skills you learned in this program?
I learned many skills in this YouthBuild program. It's an easy step-by-step process if you're willing to put in the effort and not afraid to get dirty. Many of the skills I learned were how to use the proper tools to build a trailer home, such as a table saw, nail guns and tile cutters. I also learned how to properly cut wood. I learned how to run water pipes and electric wires through the walls properly, thanks to my amazing teacher Chris Savage for teaching me everything he knew.
How did this program support you and your future goals?
The YouthBuild program helped me in many ways including when there is something broken or needs to be repaired/replaced at my house, I am able to fix it on my own. I also have experienced other construction jobs such as framing and a little bit of remodeling, and the skills I learned from there made my work a lot easier and quicker to finish.
What would you say to someone who may be interested in a program like this?
If you are looking to change your mindset and take on a challenge that could be life changing, I'd say go register yourself in this program. If you're not sure if you're ready, take your time. Yeah my experience was different but it doesn't mean you can't do it. It's important that us teenagers and young adults know that we can make a difference and we can make things happen if we are willing to put the effort in – and I'm not talking about just 100% but give it your 120%, give without expecting anything in return because later you will be in need and there will be someone there to help you out. And yes, we all go through things but if you really want to focus on getting your studies done, no matter how hard it may seem to get done or how exhausted you are, don't give up or quit on yourself or your future.