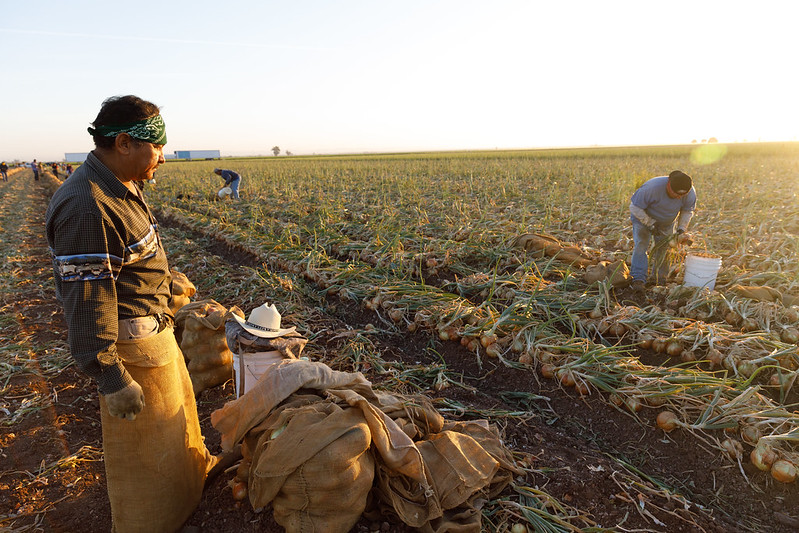 "To assure safe and healthful working conditions for men and women." 
These are the first words of the Occupational Safety and Health Act of 1970. The act then defines the right that every worker in America has to a safe workplace. All workers share this right equally regardless of gender, age, race, ethnicity or immigration status. No worker deserves to do their job in a place and in a way that is not safe.  
Tragically, this right is not equally experienced by all workers. The fact is that often, immigrant and underserved workers face unique challenges at work, such as language, educational, cultural barriers and newness to the U.S. that can make it difficult for them to understand and learn their rights as workers – the same rights guaranteed to all workers. At other times, workers find that simply claiming and exercising their rights can result in retaliation. 
We've heard stories from workers and worker advocates from across the country about their pain and struggles – both physical and emotional. They've told us about not being adequately trained in the language they understand, not having adequate protective equipment, and being steered into jobs that are inherently less safe and do not have adequate supervision.  
This includes domestic workers who suffered injuries and illness from using chemicals provided to them without any information about chemical safety, and who faced sexual harassment, bullying and assault from employers while they were just trying to do their jobs. It includes an undocumented restaurant worker who worked seven days a week and was not given time off to seek medical care after a pot of boiling water fell on their foot. Their injury became infected and ultimately amputated because they were unable to obtain basic medical care needed without losing their job. 
While they talked about their challenges on the job, they also shared their hopes, dreams and ideas on how we can build bridges and work together to empower more workers and improve workplace conditions for all. We owe it to these workers to help them to see their hopes and dreams become realities.  
Workplace safety aligns with the personal value that most people share, which is safety and health for our friends and family. This need to be and feel safe is at the core for most of us and OSHA works to help businesses align their operational values with that core personal value.  
Labor Rights Week is marked each year to highlight the partnership between the Mexican Embassy, its consulates across the country, the Department of Labor and other partners. It is an opportunity to promote fundamental labor rights. During this Labor Rights Week, Aug. 28 to Sept. 1, we recommit to protecting the right that every worker has to a safe and healthful workplace. 
Natalicia Tracy is a senior policy advisor for the Occupational Safety and Health Administration. Follow OSHA on Twitter/X and LinkedIn.
---
Por Natalicia Tracy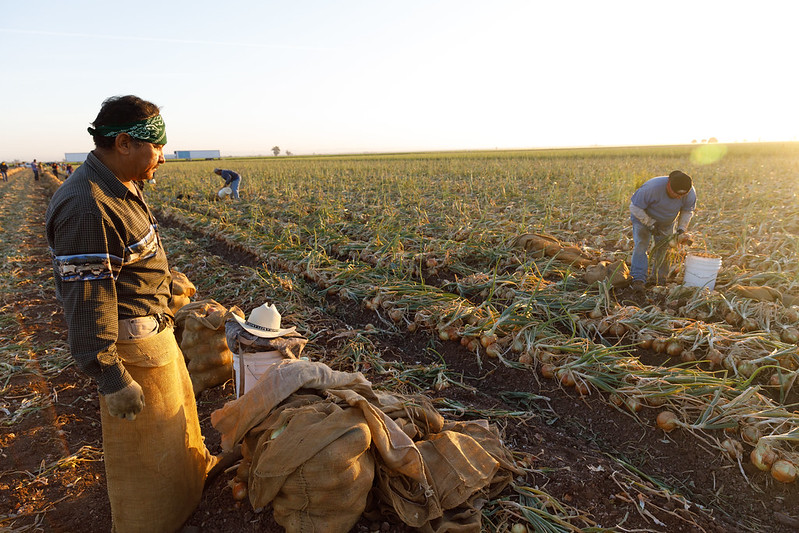 "Garantizar condiciones de trabajo seguras y saludables para hombres y mujeres".
Estas son las primeras palabras de la Ley de Seguridad y Salud en el Trabajo de 1970. La ley define el derecho de todo trabajador en Estados Unidos a un lugar de trabajo seguro. Todos los trabajadores comparten este derecho por igual, independientemente de su sexo, edad, raza, etnia o estatus de inmigración. Ningún trabajador merece hacer su trabajo en un lugar y de una manera que no sean seguros.
Trágicamente, este derecho no lo experimentan por igual todos los trabajadores. El hecho es que, a menudo, los trabajadores inmigrantes y desatendidos se enfrentan a retos únicos en el trabajo, como el idioma, la educación, las barreras culturales y su recién llegada a EE.UU., que pueden dificultarles la comprensión y el conocimiento de sus derechos como trabajadores, los mismos derechos garantizados a todos los trabajadores. En otras ocasiones, los trabajadores se encuentran con que el simple hecho de reclamar y ejercer sus derechos puede dar lugar a represalias.
Hemos escuchado historias de trabajadores y defensores de los trabajadores de todo el país sobre su dolor y sus luchas, tanto físicas como emocionales. Nos han contado que no reciben capacitación adecuada en el idioma que entienden, que no cuentan con el equipo de protección adecuado y que se les orienta hacia trabajos que son intrínsecamente menos seguros y que no cuentan con la supervisión adecuada.
Esto incluye a trabajadoras domésticas que sufrieron lesiones y enfermedades por utilizar productos químicos que les proporcionaron sin ninguna información sobre seguridad química, y que se enfrentaron a acoso sexual, intimidación y agresiones por parte de sus empleadores cuando sólo intentaban hacer su trabajo. Incluye a un trabajador indocumentado de un restaurante que trabajaba siete días a la semana y no se le dio tiempo libre para buscar atención médica después de que una olla de agua hirviendo cayera sobre su pie. Su herida se infectó y acabó amputándosele porque no pudo obtener la atención médica básica necesaria sin perder su empleo.
Al tiempo que hablaban de sus retos en el trabajo, también compartían sus esperanzas, sueños e ideas sobre cómo podemos estrechar lazos y trabajar juntos para empoderar a más trabajadores y mejorar las condiciones laborales para todos. Debemos a estos trabajadores ayudarles a que sus sueños y esperanzas se hagan realidad.
La seguridad en el lugar de trabajo se alinea con el valor personal que comparte la mayoría de la gente, que es la seguridad y la salud de nuestros amigos y familiares. Esta necesidad de estar y sentirse seguro es fundamental para la mayoría de nosotros y OSHA trabaja para ayudar a las empresas a alinear sus valores operativos con ese valor personal fundamental.
La Semana de los Derechos Laborales se celebra cada año para destacar la colaboración entre la Embajada de México, sus consulados en todo el país, el Departamento del Trabajo y otros colaboradores. Es una oportunidad para promover los derechos laborales fundamentales. Durante esta Semana de los Derechos Laborales, del 28 de agosto al 1 de septiembre, nos comprometemos nuevamente a proteger el derecho que todo trabajador tiene a un lugar de trabajo seguro y saludable.
Natalicia Tracy es la asesora política de la Administración de Seguridad y Salud Ocupacional. Sigue a OSHA en Twitter y LinkedIn.