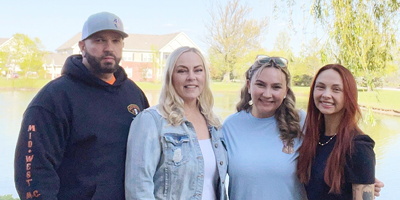 One of the basic principles of the American workplace is that a hard day's work should lead to a fair day's pay. Simply put, a worker's time has value. And for millions of Americans, if they work over 40 hours in a week, they must be paid at an overtime rate.
Raegan Ferguson, a former business assistant at Urgent Dental Center in Indiana, knows her overtime rights. So, when she received a paycheck for 42 hours without any time and one-half pay, she knew there was a problem.
"I know the law, and an employer doesn't get to pick which hours are considered overtime," Ferguson said.
She contacted her employer's human resources department about the issue, but they didn't agree to pay the overtime wages she had earned. Despite feeling a bit nervous, she decided to contact us the following Monday. "The Wage and Hour Division's staff was really helpful," Raegan said. "I filed a complaint not only for myself, but also for other employees to help them receive the money they were owed."
Our investigators found that Raegan's situation wasn't an isolated incident. Eventually, Urgent Dental Center agreed to pay employees the overtime wages they had earned. Unfortunately, that wasn't the end of Ferguson's problems. After she filed the complaint, her employer took multiple disciplinary actions against her, made negative comments about her to her coworkers and fired her.
A key part of the Wage and Hour Division's mission is addressing employers' retaliation against employees who assert their rights. So, we investigated Urgent Dental Center's retaliation against Ferguson and went to court to recover wages and damages for her.
In August, Urgent Dental Center and a human resources manager were ordered to pay Ferguson more than $22,000 in back wages and damages. "I'm really grateful for the Wage and Hour Division's help and I'm so glad I called them," said Ferguson. Raegan is proud of standing up for her rights and she urges others to do the same.
"There's a federal department that helps workers and their services are free. Why not use it as a resource to get your questions answered?" she said. "The investigators were awesome. They kept me updated with the investigation and they were great about contacting my former coworkers. Some of them were scared to talk to the investigators at first, but the investigators made them feel at ease."
We're here to protect workers who exercise their rights in the workplace. If you've experienced retaliation, harassment or intimidation for asking about your pay or schedule, filing a complaint, cooperating with a Wage and Hour Division investigation or otherwise asserting your rights, please contact us confidentially at 1-866-4-US-WAGE (487-9243). We can communicate with callers in more than 200 languages, regardless of where they're from.
Lacey Houle is a community outreach and resource planning specialist for the U.S. Department of Labor's Wage and Hour Division in Indianapolis, Indiana. Follow the division on X/Twitter at @WHD_DOL and on LinkedIn.