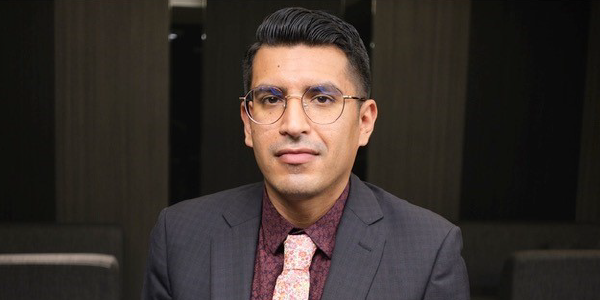 Michael Santiago recently separated from the U.S. Navy in Yokosuka, Japan, where he served as a Petty Officer First Class, working as a cryptologic technician. Michael was hoping to stay in Japan after separating from service, but the entire transition process left him feeling overwhelmed.  
While most transitioning service members conduct their job search within the continental United States, nearly 8% of ENPP participants indicate they are interested in obtaining employment outside of the U.S. 
Navigating military transition while outside the continental U.S. can be extremely challenging and isolating. It can be difficult for non-citizens to understand and meet the requirements for employment. Living abroad may involve securing immigration authorization and meeting special tax requirements. Language barriers and cultural differences can complicate finding housing or establishing credit. 
Michael knew he'd need support to navigate those challenges, so he turned to the Department of Labor's Veterans' Employment and Training Service's Employment Navigator and Partnership Pilot (ENPP), a program that offers one-on-one services to transitioning service members and their spouses at select installations worldwide. Through that program, he connected with employment navigator Kela "KC" Chatman. 
KC helped Michael review his resume, translating his military experience into civilian terms and tailoring his resume to his desired career field. KC trained Michael on how to use specific tools and resources to help him prepare for his job search. KC also identified that Michael needed additional services and referred him to ENPP partner, American Corporate Partners, a nonprofit organization focused on providing career transition advice to transitioning service members and their spouses through one-on-one mentorships with current professionals from top companies. American Corporate Partners matched Michael with a professional mentor, who shared his corporate experience and offered guidance to help Michael in his career search.  
"Without the constant words of encouragement and support from my [employment navigator], I would have had an incredibly lonely, stressful and miserable time trying to transition into a new career," Michael shared. "I thought I was just going to receive basic professional services, but I received so much more and really owe a lot to my EN for being there for me when I was alone in a foreign country trying to make it on my own." 
With the help of his employment navigator, Michael accepted a management role with a Fortune 500 company in Tokyo.  
"Knowing I can reach out to my EN at any time when I was feeling lost or not confident helped me feel empowered in my transition," said Michael.
Learn more about the Employment Navigator and Partnership Pilot.  
Ivan Denton is the director for the Office of National Programs for the Veterans' Employment and Training Service at the U.S. Department of Labor. Follow VETS on Twitter at @VETS_DOL and on LinkedIn.