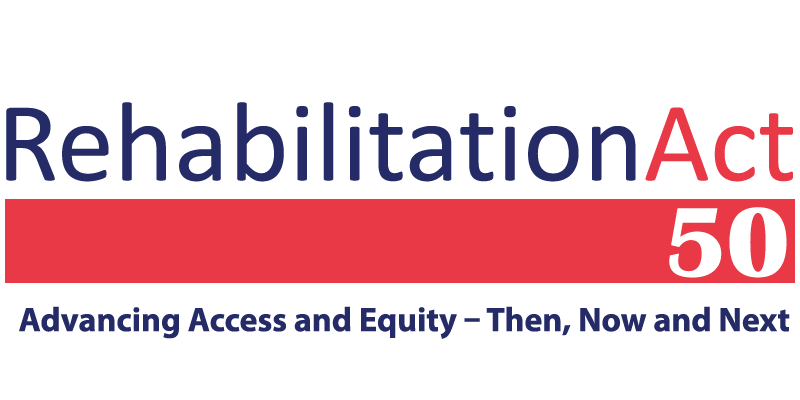 This year marks 50 years since the passage of the Rehabilitation Act of 1973, a major milestone supporting our ongoing quest to advance access and equity for individuals with disabilities. To mark this anniversary, the Office of Disability Employment Policy's Deputy Assistant Secretary Jennifer Sheehy recently spoke with the Office of Federal Contract Compliance Programs' (OFCCP) Acting Director Michele Hodge about how Section 503 of the Rehab Act has improved the lives of those with disabilities. 

How does Section 503 fit into the Department of Labor's mission, and how does your agency fit in?

Section 503 prohibits federal contractors and subcontractors from discriminating against qualified applicants and employees with disabilities. It also requires contractors with 50 or more employees to take affirmative action to employ and advance in employment these individuals. Many people don't realize this, but 1 in every 5 workers in America is employed by a federal contractor or subcontractor. So, this law's reach is significant.

OFCCP holds companies accountable to their requirements, but we're also committed to helping them comply with the law. Section 503 reflects the department's mission, because it aims to protect workers from discrimination to advance equal employment opportunities and access to good-paying jobs.

In 2013, OFCCP updated the regulations under Section 503.

Yes, these updates revised and strengthened Section 503's affirmative action and nondiscrimination requirements, creating, for the first time ever, an aspirational utilization goal of 7%. Even though contractors had had Section 503 responsibilities for 40 years, the unemployment rate of working-age individuals with disabilities in the labor force was significantly higher than those without disabilities. The updated rules also require companies to invite applicants and employees to self-identify as individuals with disabilities at the pre-offer and post-offer stages, and then at five-year intervals because their status may change. Before 2014, requirements to invite people to self-identify were more limited, so this was an important change. Now contractors can track the number of job applicants with disabilities in order to assess the effectiveness of their outreach and recruitment efforts.

Recently, OFCCP updated its Voluntary Self-Identification of Disability Form. Can you give us a summary of those updates?

The new form, which has been in place since April, contains several updates, including preferred language for disabilities and additional examples of disabilities like alcohol and substance abuse disorder, and mobility impairments with the use of a wheelchair, scooter, walker, leg braces and other such supports. The form now includes neurodivergent conditions such as ADHD, autism spectrum disorder, dyslexia, dyspraxia and other learning disabilities. We updated the form to make it more inclusive of a broader range of disabilities.   

What are some innovative ways that companies have worked to meet their goals under Section 503?

Based on information gathered during compliance reviews, we know that contractors with the most success in meeting or exceeding that 7% goal implemented effective outreach campaigns and positive recruitment activities. For example, some of these contractors established relationships with state and local vocational rehabilitation programs and worked with them to fill open positions. 

Some created disability-related employee resource groups, which can help address a reluctance to self-identify and create a culture of inclusion. Some organizations also conduct awareness campaigns through their internal communications, onboarding process and staff training. Other promising practices include centralized funds and processes for workplace accommodations, ensuring online recruiting tools are accessible and employing a Chief Accessibility Officer.

Above all else, top-level buy-in from company leaders is key. CEOs and other leaders should set the tone and publicly express their commitment to disability inclusion.

The theme of the Rehab Act anniversary is "Increasing Access and Equity—Then, Now and Next." With that in mind, how do you believe Section 503 has helped advance access and equity, and how will it do so in the future?

Advancing access and equity is the foundational goal for Section 503, and since its passage it has helped create a more diverse, inclusive workforce.

The clear intent of Section 503 was to improve employment opportunities for individuals with disabilities, and that was an important first step. As for the "now," we are actively working to ensure our regulatory updates strengthen the law's ability to achieve that objective. And "next," Section 503 will continue to allow contractors and OFCCP to identify and remove barriers to employment for individuals with disabilities.

I'm excited about OFCCP's upcoming efforts to identify more ways we can connect individuals with disabilities to recruitment, training and new jobs—and we're committed to ensuring Section 503 makes a transformative impact for another 50 years.