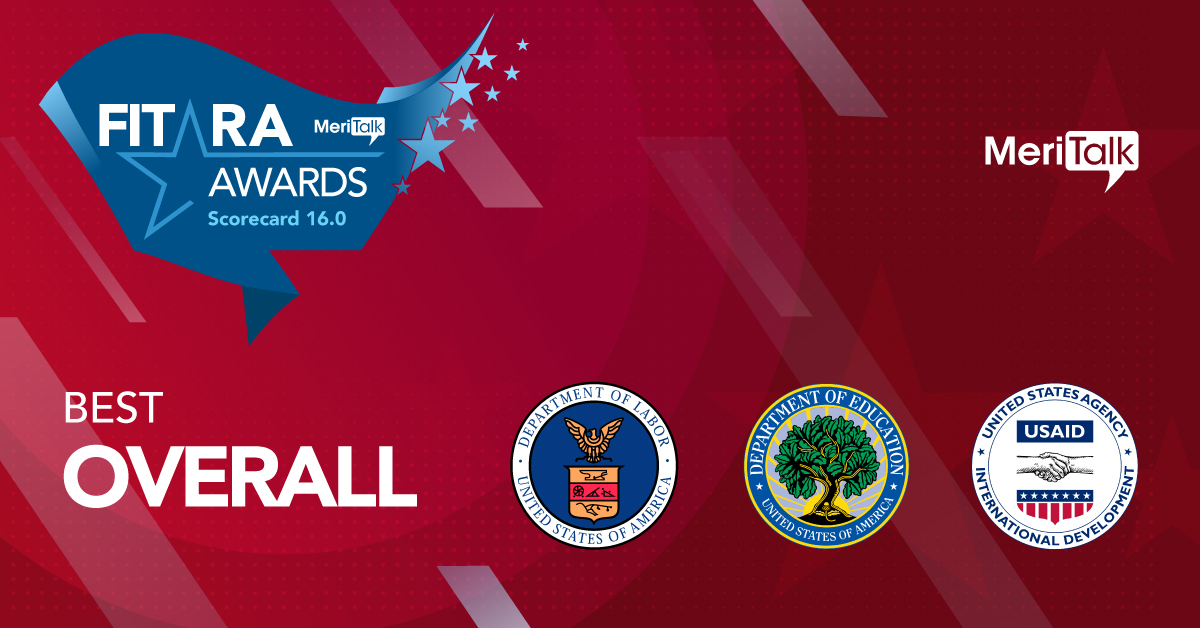 The Department of Labor is putting in the work to modernize our IT systems. Not only does this make it more efficient to support America's workforce, but it also saves taxpayer money and resources. And Congress is taking notice: We earned the top overall grade on the latest FITARA scorecard.
What is FITARA?
FITARA is the Federal Information Technology Acquisition Reform Act. This law is designed to stop waste when it comes to buying government software solutions. Twice a year, a congressional subcommittee grades government agencies on seven standards that measure the efficiency and effectiveness of federal IT investments.
How did the Labor Department do?
This is the first time we received an overall A, showing our continual improvements in IT modernization since the first FITARA scorecard was released in November of 2015. We join just two other agencies (the Department of Education and U.S. Agency for International Development) with overall top marks.
The Office of the Chief Information Officer made great strides in the category that requires agencies to transition to a comprehensive federal IT telecommunications and infrastructure solution. We installed a unified communications platform that combines wireless, video teleconferencing and telecommunications capabilities. It improves network connectivity, communication and security – and provides cost savings.
We also maintained an A in five other categories, including three where we held above-average scores among 24 government agencies:
Modernizing Government Technology: OCIO is reducing our technical debt, which means looking at our IT portfolio and upgrading outdated platforms. One way we do this is through congressionally authorized financial models such as the Working Capital Fund and the Technology Modernization Fund (TMF). Our TMF projects include modernizing both the temporary and permanent labor certification processes and enhancing the security of our data and applications.
Portfolio Review: This category scores agencies on how well they increase efficiency while avoiding potential waste. The public can track these efforts through the Federal IT Dashboard. OCIO helps Labor Department agencies avoid unnecessary costs on printing and mailing by digitizing paper-based processes, such as visa applications and worker compensation forms.
Transparency and Risk Management: OCIO focuses on risk management through cost, schedule, quality and sustainability. This includes taking an incremental approach to developing software. By making small and frequent improvements to our tech, we can better serve our customers: wage earners, job seekers, retirees and more.
What's next?
Our IT specialists will keep working to deploy technology solutions that save time, money and work hours. The next FITARA scorecard is expected in December. According to MeriTalk, two new categories will be added: "cloud" and "CIO reporting structure, budget and acquisitions." Collectively, these standards help us focus IT resources and solutions where they're needed most – and deliver on our mission for America's workers.
Gundeep Ahluwalia is OCIO's chief information officer at the U.S. Department of Labor. Follow OCIO on LinkedIn. Are you interested in joining the OCIO team? View available positions and apply today!