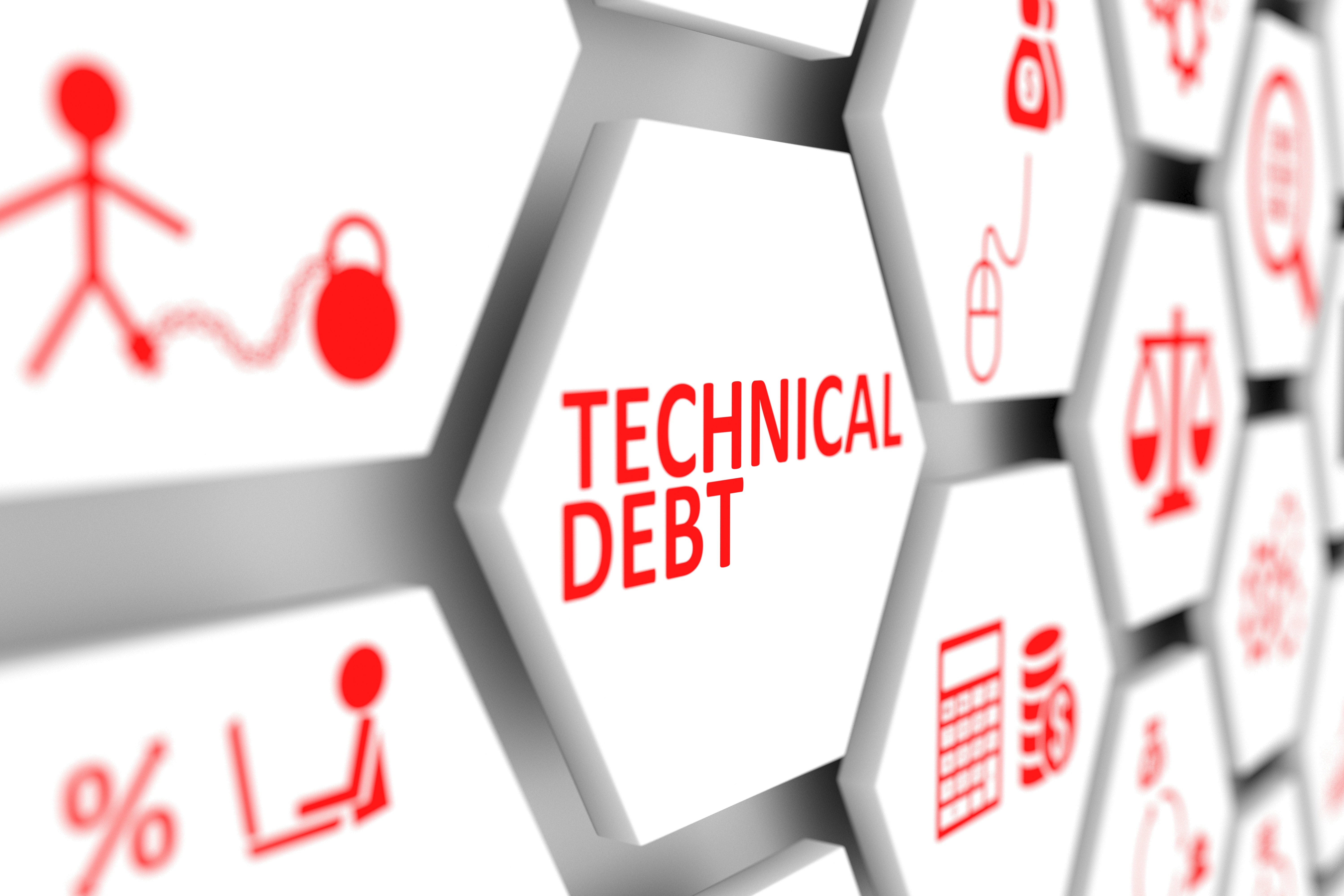 In the technology field, the term "technical debt" has various meanings, but it is widely used to refer to the results of inefficient or outdated software and applications, which can have devastating impacts on both public and private organizations. Technical debt not only leads to negative user experiences, it can also impact the efficacy of an organization's mission. 
At the Department of Labor, we rely on the functionality and efficiency of technology to support our mission, so the issue of technical debt is top of mind for Gundeep Ahluwalia, the department's chief information officer. We recently sat down with him to discuss the impact of technical debt on the department and other federal government agencies, and how his team in the Office of the Chief Information Officer is working to reduce it.  
Q. How do you define and identify technical debt at the Department of Labor?  
A. "Technical debt" refers to resulting issues from any software and IT applications that are no longer effective or efficient. I assess whether something qualifies as technical debt by asking two questions:  
Does the technology developed allow us to carry out our mission?
Does it create a cybersecurity risk?
For example, if we designed an application for use in a sub-agency like the Mine Safety and Health Administration that doesn't meet the needs of the specific population it serves, we know we have a problem. In the case of MSHA, if an application doesn't work in a mine without connectivity or provide inspection history to a mine inspector during a routine visit, then we've encountered an instance of technical debt, as we will need to re-develop the application to support our mission.  
Next, we need to determine if the technology poses any type of cybersecurity risk. As part of this process, we examine whether it was developed on an older and unsupported platform and identify any other vulnerabilities that might make the technology more susceptible to risk. 
Q. What is the impact of technical debt on an organization like the Department of Labor? 
A. Technical debt can have a major impact on federal agencies. In our case, if departmental technology is ineffective, outdated or poses a security risk we can't effectively deliver on our mission, and America's workers could risk losing access to critical resources and protections. 
Take the MSHA example I shared earlier: If a mine inspector can't access a mine's inspection history in a timely fashion because of ineffective technology, it could prevent them from identifying and addressing critical safety issues. 
Q. What steps can we take to address technical debt within the department? 
A. Stated simply, we must allocate more funding toward developing and modernizing new capabilities. When I joined the department six years ago, we invested only 10% of funds in modernization and development.  
Now we allocate 25% of our overall funds, and ideally this will increase to 40% in the near future for modernization and development. Modernization is a continuum, and this investment is essentially paying down that technical debt while preventing it from building up again.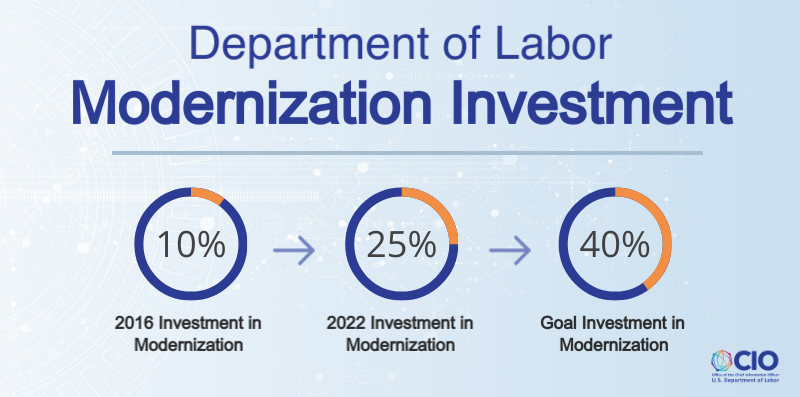 Designating these funds may seem like a simple action, but we must consider where those funds come from. It has been a decade-long effort by multiple groups to secure appropriations that would ensure our project success and modernization efforts. For example, we recently were awarded funds from the Technology Modernization Fund (TMF), an investment program provided to federal agencies to help modernize systems and deliver efficient and secure services for the American public. We are using the resources gained from these sources to reduce the department's technical debt. 
Finally, the last great predictor for technical debt to consider is the ratio of IT staff to non-IT staff. Across all industries, when there is a higher ratio of IT specialists, there tends to be lower technical debt.  
Q. What would you like the reader to take away from this conversation?  
A. We are undergoing a significant digital transformation at the department. We are moving the ball forward, and we have many modernization efforts on the horizon or underway including:  
Digitizing temporary workers' labor certificates
Developing the ability to fly drones to inspect oil rigs for workplace safety efforts
Utilizing virtual reality to train people on mine safety
 Advancing data analytic capabilities to protect 401(k) retirement accounts 
Expanding machine learning and autocoding to automatically generate information on workplace injuries for the Bureau of Labor Statistics or to create unemployment insurance reports 
OCIO is working hard to modernize and thereby limit our technical debt. The work we are doing directly impacts the American public - and makes us a great employer, too. 
Gundeep Ahluwalia is the chief information officer for the Department of Labor. 
Editor's note: For more information about OCIO's projects and to view open job listings, be sure to follow OCIO on Twitter and LinkedIn.