Advancing Our Ideals and Economy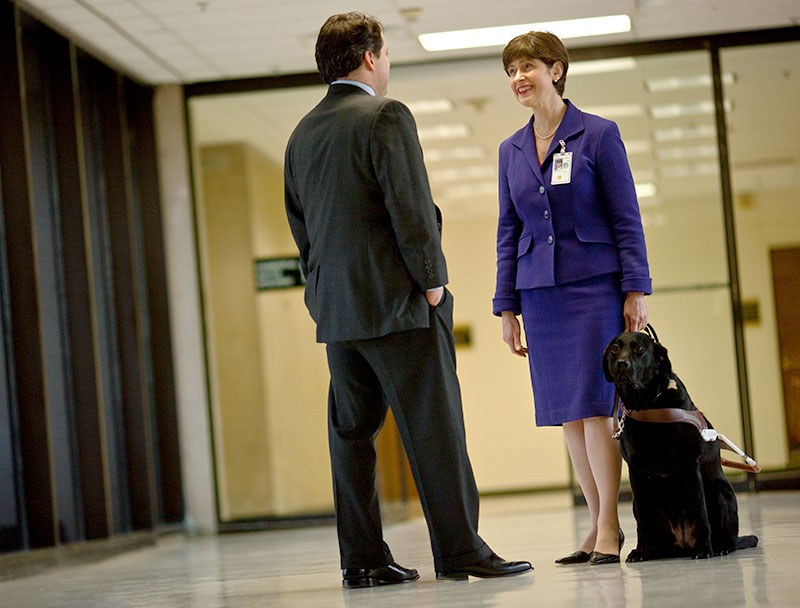 Our nation is rooted in the values of opportunity and individualism, and since our founding, we've reaffirmed our commitment to those values many times.
The signing into law of the landmark Americans with Disabilities Act (ADA) by President George H.W. Bush 29 years ago today is one example of this reaffirmation. By ensuring the full participation of people with disabilities in all aspects of community life, including employment, the ADA helped renew our nation's founding ideals.
The millions of Americans with disabilities add significant value and talent to our workforce and economy. We at the U.S. Department of Labor are committed to ensuring people with disabilities – and all Americans – who want to work can work.
In this time of historically low unemployment, including the lowest recorded unemployment for Americans with disabilities, increasing family-sustaining career opportunities for people with disabilities is one way we can make our strong economy even stronger.
This includes ensuring that those who experience injury or illness during their working years have the support they need to keep working and continue contributing – to benefit themselves, their families, their employers, and their communities.
As we begin the 30th year of this historic law, the Labor Department will highlight its anniversary with events and new compliance assistance tools and resources to further this important work.
Jennifer Sheehy is the Deputy Assistant Secretary for Disability Employment Policy in the Labor Department's Office of Disability Employment Policy.