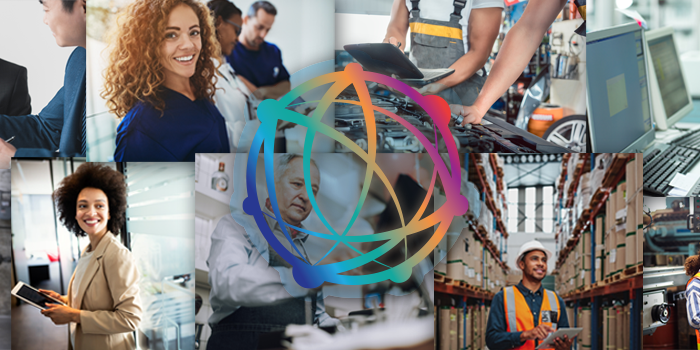 In 2020, the Department of Labor's Office of the Chief Information Officer rose to meet the IT challenges posed by the global pandemic with resilience and innovation. In 2021, we continued to build on that success to power historic digital improvements and stability for the department's IT needs. Here are a few of the ways OCIO upgraded the digital landscape for America's workforce: 
We streamlined response times and improved access to data. For example, we made certification data more accessible to employees involved in employment-based visas. 

We increased transparency between the department and American public – we overhauled the document discovery and review process to make it easier for citizens to quickly and accurately request and receive federal records and information. 

We helped modernize the delivery of critical workforce resources and services across systems. Our efforts helped improve and implement 15 systems, including internal processes that reduced paperwork for our own workforce, expanded access to resources for workforce training and decreased the time to process cases in case management systems.  

We protected worker information. OCIO's cybersecurity professionals maintained best-in-class cybersecurity practices – including widespread adoption of tools like multi-factor-authentication – to help protect American workers' valuable personal information and assets, including their 401ks.
IT modernization is never "one and done" – rather, it is constantly evolving. For America's workers and employers, this means new and improved services and benefits are always just around the corner. For example, next year OCIO will expand its use of automation technologies to ease tasks for increased efficiencies, improve accessibility and data readiness, and expand information sharing capabilities. In turn, these updates guarantee better coverage and protections for American workers. 
This was a strong year for OCIO. We achieved the highest Department of Labor score in the bi-annual Federal Information Technology Acquisition Reform Act (FITARA) – a Congressional indicator that OCIO's IT investments are among the most efficient and effective in government. 2021 also saw the department's highest Federal Information Security Modernization Act (FISMA) rating to date, another indicator we are managing Labor's security controls and protecting information effectively. 
Our customers – primarily you, the American worker – need and deserve access to Department of Labor services in a timely, secure manner. OCIO proudly delivered in 2021; our team is committed to reaching and exceeding that standard of excellence. Together, we will enable the mission and continue to raise the bar for what federal IT can achieve. 
Gundeep Ahluwalia is the chief information officer of the U.S. Department of Labor. Follow OCIO on Twitter and LinkedIn.