Popularized by the show Parks and Rec, Galentine's Day has been embraced in recent years as a celebration of female friendship and support. This Galentine's Day, we're celebrating some of the many women who have made American workplaces better through public service, advocacy, organization and creating opportunities for others to thrive.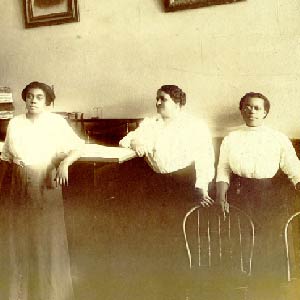 Maggie Lena Walker, Business Leader and Job Creator
Born in 1864, Maggie Lena Walker was a successful businesswoman whose ventures aimed to benefit her community. Her story is one of personal success and community service. Walker was a woman who spotted opportunities, busted through barriers to achieve them, and carried others with her once she did. In 1903, she became the first Black woman to charter a bank and serve as bank president. She did so within the segregated South in Richmond, Virginia, making history at a time when many economic opportunities were shut off to Black Americans. In addition, she opened a department store, financed a newspaper, and ran one of the largest African American fraternal benefit societies, the Independent Order of Saint Luke. Throughout her life, she worked to help create professional opportunities for other Black Americans – and women in particular.
Kate Mullany, Labor Leader
Kate Mullany was an early, ardent advocate for the rights of working women – helping them secure safer working conditions, fairer wages and dignity at work. Working in a commercial laundry factory to wash, starch and iron the newly invented "detachable collar," Mullany helped start a union to fight against long hours, low wages and unsafe working conditions. At the time, women made up 85% of the industry, often working as much as 14 hours per day and earning $3 per week. In 1864, Mollany helped form the Collar Laundry Union, the country's first all-female union, and she led 300 women on a five and a half day strike for better wages. Mullany became the first woman appointed to a labor union's national office when she was appointed assistant secretary by National Labor Union President William Sylvis in 1868.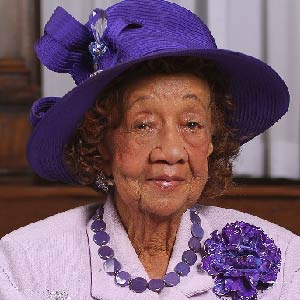 Dorothy Height, Public Servant
Dorothy Height was an activist and public servant. She served as president of the National Council of Negro Women for four decades, advocating to improve the lives of Black women and anyone who faced barriers to success. Dr. Height additionally served on numerous councils to improve U.S. workers' quality of life, including the President's Committee on Employment of People with Disabilities and the Presidential Commission on the Status of Women. Dr. Height was one of the chief organizers of the 1963 March on Washington for Jobs and Freedom. In 1989, President Ronald Reagan awarded her the Citizens' Medal Award for distinguished service, and she received the Congressional Gold Medal in 2004.
Hattie Canty, Labor Leader
Hattie Canty led the longest strike in U.S. history, lasting over six years. Canty was also the first Black woman elected president of the Culinary Workers Union in 1990. Starting as a hotel room attendant in Las Vegas, Nevada, Canty got heavily involved in CWU Local 226 working at the intersection of civil rights and labor activism. During her tenure, Canty helped start the Culinary Academy of Las Vegas, which helps workers advance in the hospitality industry. Not only did Canty help unionize hundreds of Las Vegas hospitality workers in pursuit of health insurance and living wages, she helped to integrate the union – opening up pathways to good jobs for more people of color. Canty, who was born in Alabama, saw the labor rights movement as an extension of the civil rights movement. "Anytime I fight for anything in this labor movement, it benefits me in the civil rights movement," she said.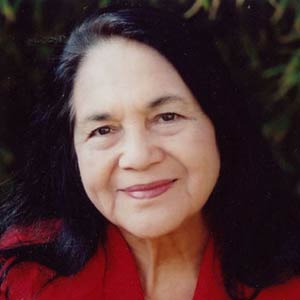 Dolores Huerta, Labor Leader
Growing up in the farm worker community in Stockton, California, Dolores Huerta determined to help change the inhumane working conditions that migrant workers faced. Along with César Chávez, Huerta co-founded the National Farm Workers Association to help improve working conditions for all those that work in America's fields. Huerta was incredibly impactful, with some of her work ensuring disability insurance for injured California farm workers and leading a national grape boycott that changed the practices of the entire California grape industry. In 2012, Dolores Huerta was presented with the Presidential Medal of Freedom by President Barack Obama for her lifetime of advocacy.
These incredible women played essential roles in American labor history and helped advance the rights and dignity of women and workers. Today, the Department of Labor's Women's Bureau continues to work on behalf of America's working women. You can read more about the work of the Women's Bureau at dol.gov/wb