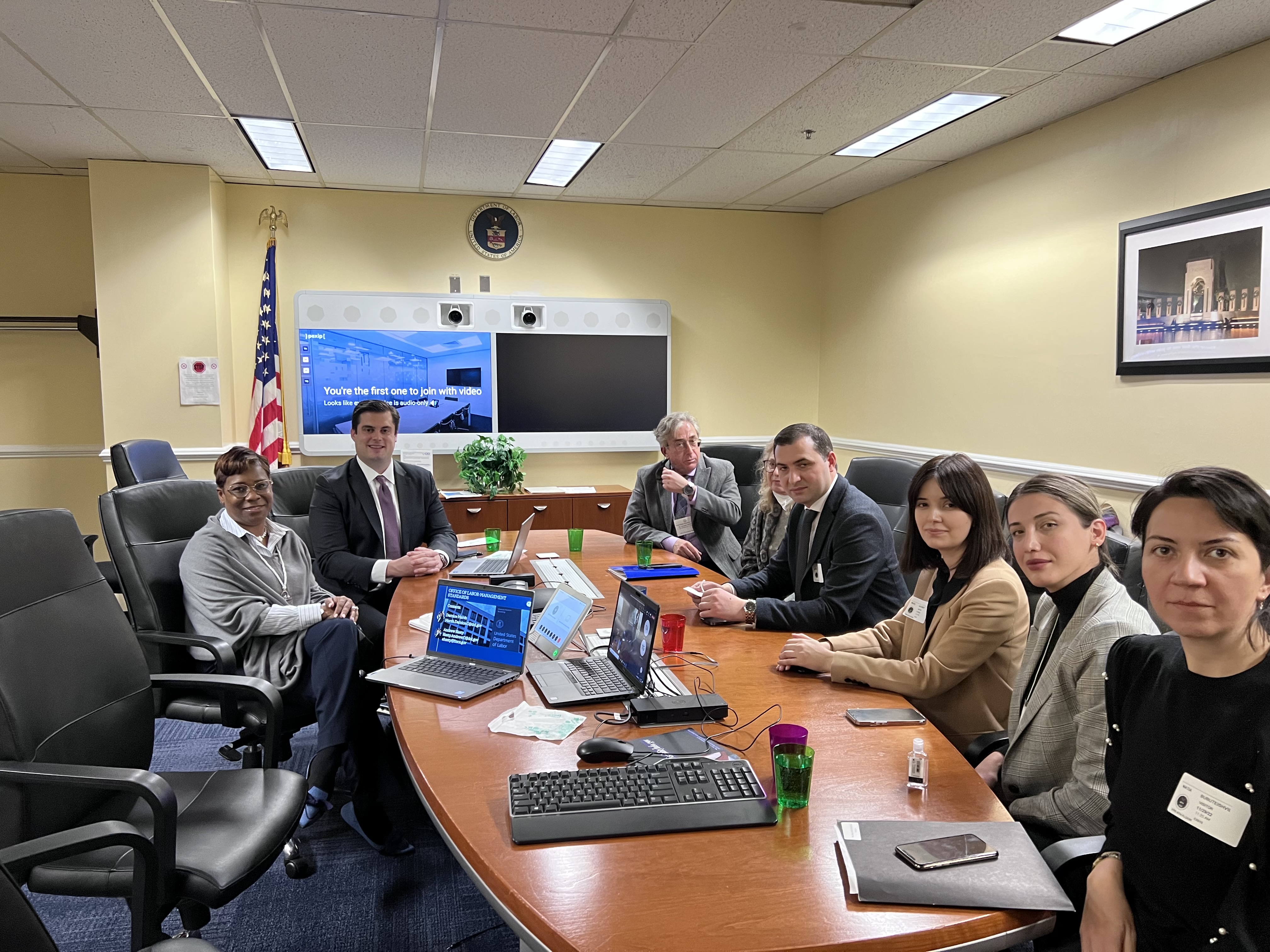 As we cross the one-year mark of the Labor-Management Partnership Program in the Office of Labor-Management Standards, we can say with confidence that we've played an important role in revitalizing the Labor Department's efforts to underscore the importance of labor-management cooperation and how they can build pathways to good jobs and a stronger economy. Our aim is to create stronger bonds between companies, unions and communities by enhancing dialogue, fostering trust and promoting shared prosperity.
In the last 12 months, we've explored a multitude of sectors, shared strategies for successful partnerships, and celebrated instances of effective collaboration between labor and management. We also presented real-world examples of successful labor-management partnerships, providing tangible proof of the benefits of collaboration.
From featuring enlightening industry examples to engaging discussions on improving workplace dynamics, the past year has been filled with insightful revelations and significant strides. For example, we showcased how a forward-thinking approach to technology in education is bridging gaps between the staff and schools. We saw how the labor-management partnership embraced technology to empower teachers, helping students navigate an increasingly digital world.
We also explored the potential of unit-based teams as game-changers in the healthcare industry – and models for industries of all kinds. We observed how cross-functional collaboration is redefining workplace culture and bringing about positive change. Meanwhile, the cooperative endeavor between SMART and SMACNA highlighted an ideal example of a robust labor-management partnership. Their collaborative approach not only fostered a more satisfied and engaged workforce but improved overall business performance.
In the transit industry, LMPP hit the road to show that when labor and management join forces, they can drive the industry toward sustainable growth, benefiting both employees and employers.
While reporting about specific labor-management partnerships and about the "process" generally, we also engaged stakeholders across the country to feature resources and stories with the hopes that others will replicate them. These resources represent a broad spectrum of industries and geographic regions, underlining the potential of such partnerships to transform workplaces and communities. Visit the Worker Organizing Resource and Knowledge (WORK) Center to see how others are embracing the partnership model to realize the mutual gain.
As we look ahead, we are filled with hope and optimism. We also offer this challenge: If you are a union member or a union employer and are not involved in a labor-management partnership, or you are in one but things have gone a bit stale, we encourage you to explore the possibilities. Talk to your colleagues and your management team about how you can work together to achieve common goals.
Andrew Hasty is a senior advisor on detail with the Department of Labor's Office of Labor-Management Standards.
Darnice Marsh is the labor-management partnership coordinator in the Department of Labor's Office of Labor-Management Standards.