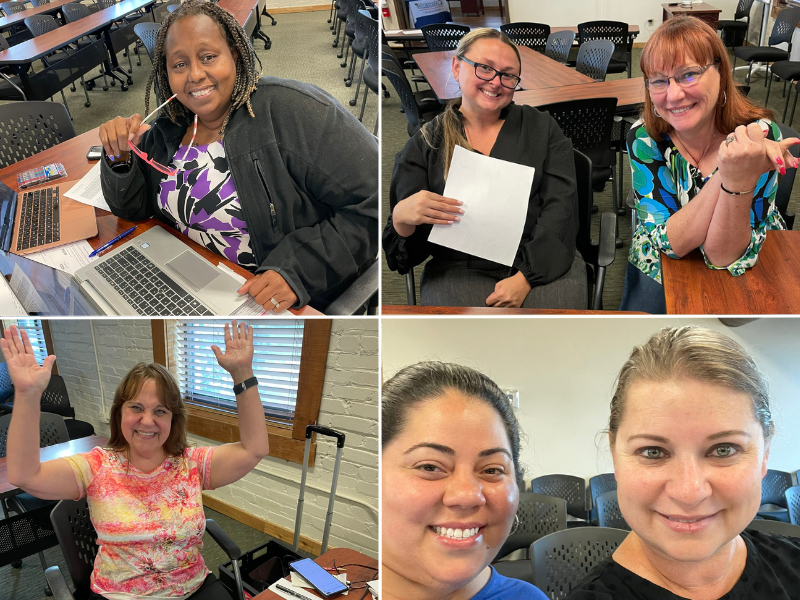 During this Teacher Appreciation Week, the Labor-Management Partnership Program is spotlighting CTechEd. Founded in 1997 as a not-for-profit labor-management partnership by the Hillsborough Classroom Teachers Association, a local affiliate of the Florida Education Association; the National Education Association; and the American Federation of Teachers, CTechEd is a partnership that creates opportunities for educators in one of the nation's largest school districts to improve their professional practice using modern technology and promotes leadership development for teachers in the classroom.
This partnership has evolved significantly since its inception, helping expand training options to help teachers meet certification requirements, collaborating to help educators better integrate technology, providing continued professional support through enrichment opportunities – and more.  
One example of how CTechEd has been on the forefront of providing critical required training: When ESOL (English to Speakers of Other Languages) certification became required for teachers in Florida, CTechEd was the first program in the entire state to offer online training courses for teachers to become certified. This helped meet a significant need at a time many districts were scrambling to make sure teachers were prepared as well as improve the quality of education for students whose first language is not English.  
According to Executive Director Sabrina Gates, the value of CTechEd goes beyond simply offering what's required – beyond compliance training – to offer much more that can enrich and expand educators' knowledge, ultimately enhancing job performance and worker satisfaction, improving school and student performance, and advancing equity.  
"We always say that we're here to inspire, we're here to support, we're here to enhance and strengthen whatever is happening in our educators' professional lives," she shared. "Ultimately we have our finger on the pulse of [educators'] needs and how can we effectively help get that content or learning experience to our people in the best and fastest way possible." 
Happy Teacher Appreciation Week to all educators from the U.S. Department of Labor! For more information on getting started with your own labor-management partnership, visit the Labor-Management Partnership page. 
Darnice Marsh is the labor-management partnership coordinator in the Department of Labor's Office of Labor-Management Standards.
Andrew Hasty is a senior advisor on detail with the Department of Labor's Office of Labor-Management Standards.
This blog contains links to information created and maintained by other public and private organizations. Please be aware that the U.S. Dept. of Labor does not control or guarantee the accuracy, relevance, timeliness, or completeness of this outside information. Further, the inclusion of links to particular items is not intended to reflect their importance, nor is it intended to endorse any views expressed or products or services offered by the author of the reference or the organization operating the site on which the reference is maintained.